New beginnings
The fashion designer
Alex is well known in the city as a creative soul who dresses to impress. Originally of Johannesburg, Xela Fashion Studio & Design College relocated to Mbombela in 1999. Alex has over 26 years' experience in the industry and she knows everything there is to know about fashion, but nothing about interior. So when she met Ansje through a mutual friend, the two immediately clicked. Ansje has always been interested in lecturing and proposed the idea. It was discussed over a few glasses of wine and Alex didn't really think that it would actually realise.
"I told Ansje to give me call the following week, but I received a call from her the next day and I knew she was serious about this," she says. This designer knew that there was a huge demand in the city for such a course and she went for it. This a first for the Lowveld and no other college offers such a qualification.
The two have become great friends and they share the same business values. Although they are still in the process of doing all the paperwork and getting everything together, Alex is boasting with excitement.
"Ansje is me 18 years ago. She thinks like me and I think our partnership is really strong."
Alex is a strong believer of going into a partnership with someone who can bring something different to the party, and in this case interior design is Ansje's forte. She is also excited about a new Xela campus that will open in Stellenbosch next year. "I was approached by a guy who markets small colleges and he wanted to start a small college campus. They're big steps, but exciting ones!" From next year she will travel back and forth to make sure everything runs smoothly. It seems as if Alex has a lot on her plate, but nothing will stop her from getting to the top and being the best.
The interior sesigner
Ansje was born and bred in the Lowveld and has a mind brimming with creativity and exciting new ideas. Her journey in interior design started at the Interior Design School of South Africa in Pretoria and this is also where she realised what a tough industry it is to be in.
Thanks to sleepless nights and hard work she obtained her qualification and her own business was established in 2010. Getting Creative Interior Design Studio not only focuses on the decorating part, but Ansje works very closely with architects in the city. She specialises in design, 3D visuals, draughting and decorating, but education has always been one of her major passions.
"I have an impressive, loyal client basis and after I met Alex I knew that this was the right time for me to start lecturing," she says.
The industry changes constantly with new trends and new technology, this will also be a great way for Ansje to stick to the latest trends while sharing her knowledge with her students. "I'm also looking forward to start learning from the new generation, although I'm still young," she giggles.
Ansje will be lecturing three main subjects, design, building construction and visual presentation. She will also be choosing the rest of the lecturers who are all still in the industry.
The biggest challenge for her will be to juggle classes between being a mom, a wife and still run her business, but she has high hopes for the future and with Alex by her side nothing can go wrong. Who knows, they will maybe have to open another campus in the future for all the creative minds in Mbombela.
We ask Ansje what it takes to be a good interior designer
• A designer definitely needs to be a creative person who always wants to create something new and different.
• They need to have a strong personality in order for them to sell their product
• A designer always needs to be friendly with clients
• Realise that interior design isn't all fabric and fun
• Know that competition is high in the industry
• Know that it's not about your style, it's about theirs
The difference between interior design and decorating
Interior design is the art and science of understanding people's behavior to create functional spaces within a building. Decoration is the furnishing or adorning of a space with fashionable or beautiful things. In short, interior designers may decorate, but decorators do not design.
Interior designers apply creative and technical solutions within a structure that are functional, attractive and beneficial to the occupants' quality of life and culture. Designs respond to and coordinate with the building shell and acknowledge the physical location and social context of the project. Designs must adhere to code and regulatory requirements and encourage the principles of environmental sustainability.
The interior design process follows a systematic and coordinated methodology including research, analysis and integration of knowledge into the creative process — to satisfy the client's needs and resources.
Get in touch
Xela Fashion Studio & Design College on 013-752-6654
Ansje Serfontein on 082-850-4116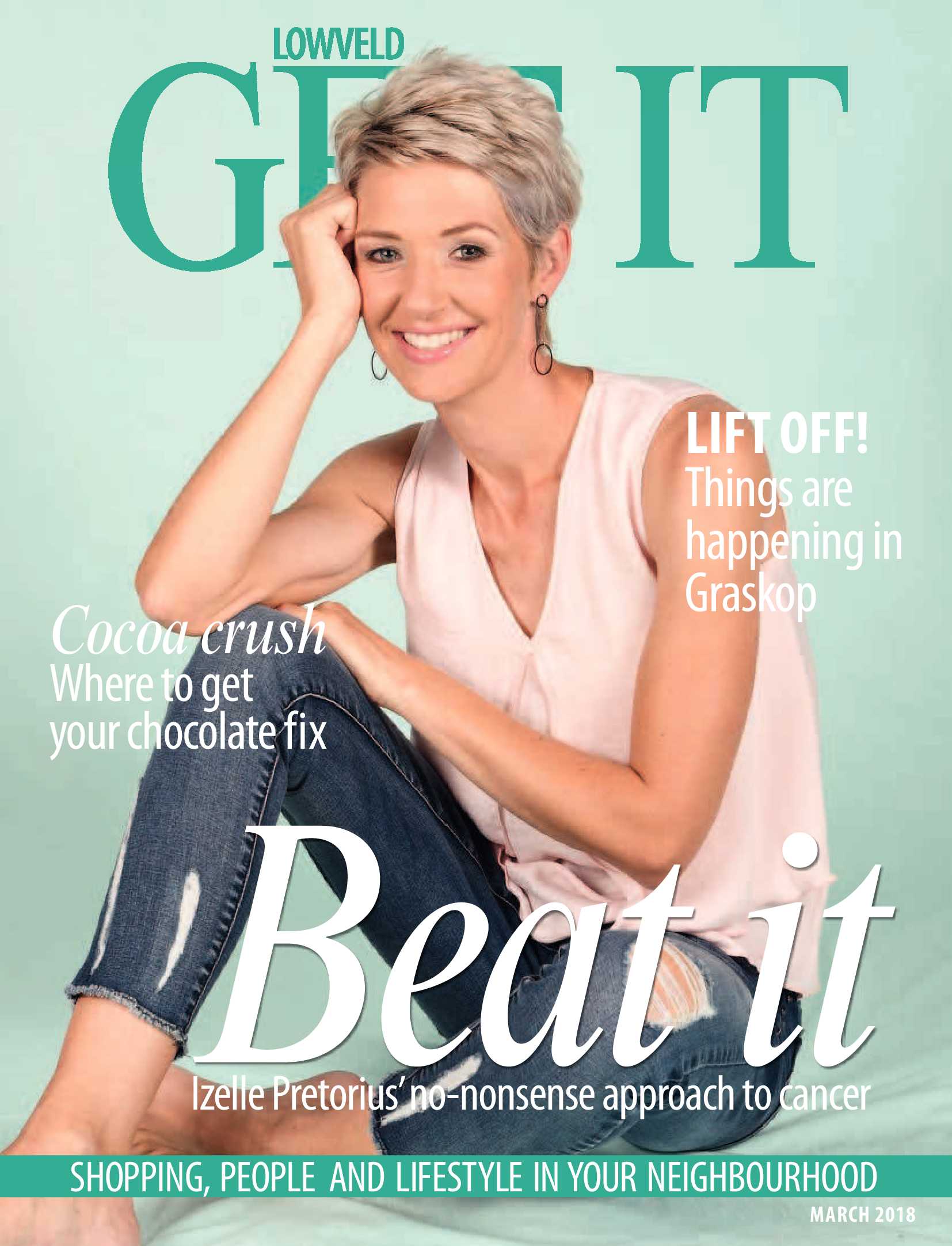 March Spoil
A full set of flirty lashes!
is a national brand of premium free magazines available in centres across the country.
to see other Get It magazines in the network.