Rhythm Of Africa
Sitting on a wooden bench dressed colourfully in traditional African clothes, you fall in love with their magnetic smiles even before you hear their music. Spending an enormous amount of time together, this Mbombela trio has become a family with a shared passion for the beat.
THE LOVE OF MUSIC
The Kusaya brothers were born in Rusape, Zimbabwe. Danmore remembers his father buying a mbira drum which no one was allowed to touch. He says one night, when he was five, he was watching the cattle and fell asleep in the bush. "I had a dream that I was playing the mbira and I went to my father and told him about it. After that he said I must play it," he smiles.
Danmore's passion for music quickly grew from there, and he taught Tendayi, his younger brother, how to play too. They often performed for their father and at community gatherings and concerts. With the economy in Zimbabwe they were not able to practise their music the way that they had hoped, and were lucky enough to meet a musical benefactor, the late Glen Wilson from the USA, who was instrumental in bringing them to Mpumalanga.
Justin's love of music was passed down from his father "My father was a rocker in the '60s and I grew up with music around me. I always slept next to my dad's drum kit at gigs when I was little." He grew up in beautiful Port Alfred in the Eastern Cape and his love of reggae led to him taking up the djembe.
Justin moved to Mpumalanga in 2002 and left music for a while which is when he became involved in food and beverage, but the calling still had a hold over him. He bought a djembe and continued to pursue his passion "The spirit of music has always been in me," he says. It was at this point that he decided to make it his career.
THE BAND
Nearly two years ago in Haenertsburg, Limpopo the guys had been performing separately at an event when they met and realised they all lived in Mpumalanga. They started collaborating and tried to start a band, but Justin had to go to Thailand to perform at a resort for two months.
When he came back from his travels they decided that they wanted to take the band to the next level. The goal was to make it a professional product to be able to hand out to the tourism industry. "There is opportunity for this music to be played here. Our vision is to provide a wider variety of traditional African music.,"  they say.
The Minanzi Mbira Band wanted to keep the traditional African aspect of its music, but also to modernise its sound by using an electric drum kit. "All the mbira music sounds very similar. We wanted to mix it up with different instruments creating an Afro- ethnic sound," Tendayi says with excitement.
The band has branched out and tries different genres of music: house, blues covers and has even given some of its tracks a rock edge. The most exciting part for the guys is the cutting of their first CD with Echo Recording Studio.
While the members continue to further their talents every day, they are also spreading their love of music to children around Mpumalanga. Tendayi and Danmore work for the Casterbridge Music Development Academy outside White River and teach marimba to youngsters, which is similar to the mbira in the Masoyi community. They have developed around 350 children's musical talents.
Justin taught African drumming at Uplands Prep outside White River for six years, and now teaches at Penryn Prep and College outside Mbombela inspiring pupils with his love of music, as well as taking care of the marketing of their band.
The Minanzi Mbira Band has performed all over Mpumalanga, and Limpopo, among other areas of South Africa, with its favourite performance being at Earth Dance Mpumalanga. "Our music was so well received. The people went crazy, and everyone was dancing. We were like the Iron Maiden of mbira music that day," laughs Justin.
THE DREAM
This year the guys will tour Sweden and America. Their ultimate dream is to go to Hawaii to perform with Steve Howells, their South African music idol. They would also like to open a music academy of their own someday.
The Minanzi Mbira Band is the perfect representation of Africa, inspiring those to hear its rhythm, with your heart and soul. "We are always together, Music brings us together to be one family," says Tendayi. It's clear that this band is on the road to success with its urge to create an original, new vibe of African-inspired music.
Get in touch
They are available for music festivals, private functions, team building, drumming circles, mbira and marimba camps or lessons. Contact minanzimbiraband@gmail.com or 071-997-6110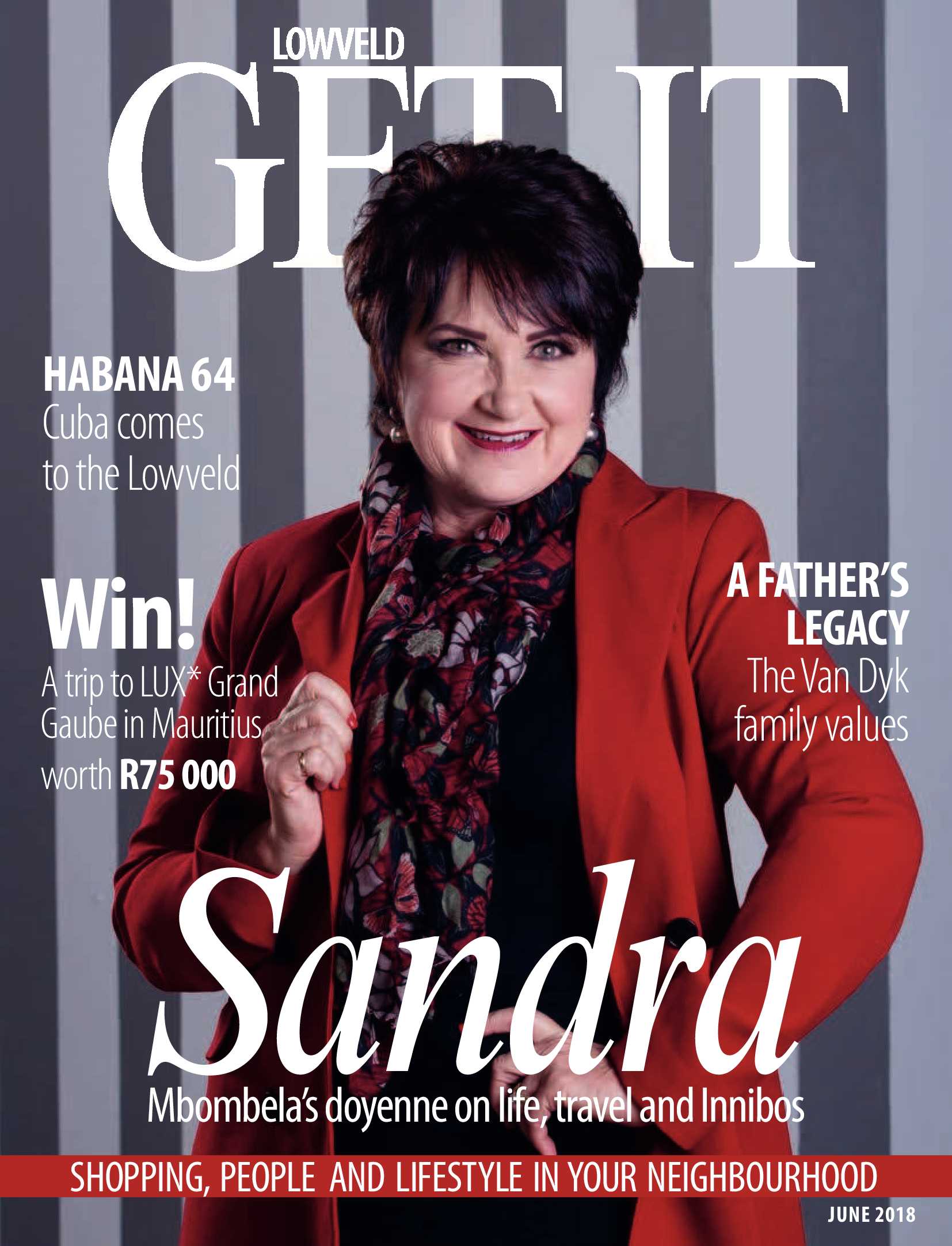 Win!! 2 sets of double Tickets to Stroomop Inspirasie
Ivan Botha and Donnalee Roberts's new film, Stroomop, launches on 9 Aug, and as part of the campaign we are giving away two sets of tickets to two lucky readers to attend the Inspiration Day at Innibos on 30 June from 11h00 – 13h00. 
Win!
Keep warm… A scarf is the ultimate accessory, whether you wrap it around you in chilly winter weather or lightly drape it over a shoulder for summery evenings. This month we are giving away this super stylish pashmina from Nevills in Riverside Mall.
June Spoil – An island holiday for two
In need of a really special treat?
A fairy tale for modern times
Being massive fans of everything royal (especially the recent wedding between Meghan Markle and Prince Harry) we absolutely cannot wait for the release of this 124 page royal bookazine, The Royal Wedding: A People Magazine Exclusive Collector's Souvenir (R100).  
is a national brand of premium free magazines available in centres across the country.
to see other Get It magazines in the network.