The Doctor's In The House
If you expect your medical experts to be dull and dressed in white jackets, doctor Corne will come as a shock to the system. With her cropped hair, vibrant dress sense and tattooed wrist, she doesn't look the part – and doesn't quite act it either.Unremittingly herself, one senses an irritation with being labelled, as well as a resistance to conformity.
A Lydenburg native, she was only the sixth woman to qualify in her field, she obtained her degree as an orthopaedic surgeon from the University of Pretoria in 1999. She spent more than a decade in private practice in the Ermelo, Trichardt, Secunda and Evander area before moving to Mbombela in January 2011 to take up a position at Rob Ferreira Hospital, eventually becoming the CEO of the institution.
Hampered by a variety of reasons, Corne left to join Kiaat Hospital when it opened its doors in 2014. Although tight-lipped about what happened, she does let slip that being an orthopeadic surgeon in public service is virtually impossible due to lack of equipment. She makes another telling comment: "Social injustice makes me angry," she says. "And specifically, structural human-rights violations: where it is within the ability and power of the state to deliver services to its citizens, but it neglects to do so."She explains that this includes patients whose lives could have been saved had they received help, as well as people who will be spared untold misery by getting the correct (and necessary) care. "Treatable injuries left untreated can lead to lifelong impairment," Corne says.
Living with chronic pain shouldn't be acceptable, but many people simply carry on without seeking professional help.
"On average, I'd say people struggle along for at least three months before doing something about it." She finds this loss of quality of life unacceptable. Arthroscopic (keyhole) surgery always had a special allure to her. Minimally invasive, it leaves small scars and does the least amount of soft-tissue damage. This allows the patient to recover from surgery much quicker. It also has the distinct advantage that the surgeon is able to look inside the joint and see what condition the cartilage is in, as it cannot be detected on ordinary X-rays.
Although she used to perform arthroscopies of the knee and ankles as well, she has narrowed down her field of interest for performing scopes of the shoulder, elbows and wrists. As Corne's skills in arthroscopic surgery improved, she became adept at fixing rotator cuff muscle tears in older patients without any invasive methods as well as a range of other problems in both young and old. Becoming super-specialised in her field has given her an advantage but she also holds another ace up her sleeve.
Working with anaesthesiologist Ralph Tracey, she is able to perform surgeries without general anaesthesia, as he uses a method called blocking. By injecting medication near a cluster of nerves to numb only the area requiring surgery rather than going under completely, patients are able to recover faster and experience fewer side effects. It is also used with great effect in geriatric and other high-risk patients.
"You have to offer something unique," she smiles. "The Lowveld isn't just looking for another surgeon. " Working with the same tight-knit team every time she enters the theatre, creates stability and better care, she believes.
"Ralph and I keep things consistent. We follow strict protocols and have come to know and understand each other. And we're pedantic about pain control," she adds, good news for prospective patients.
ON A MORE PERSONAL LEVEL
What do you do in your free time?
Golf is my sport; sitting on my stoep with a G&T, my hobby.
Favourite meal?
An enormous bowl of Adega's prawns with heaps of garlic and peri-peri or Cicada's biltong cigars and Camembert samosas.
What do you listen to?
I'm a big South African house-music fan. I love Black Coffee, De Capo and Micasa. My favourite songs include "Anthem to Kings of the Weekend" by Sphectacula & DJ Naves, "Via Orlando" by Mahoota and "Zahara" by Destiny.
Reading matter?
I read Twitter (laughs). I love it, in contrast to Facebook. I'm into politics and current affairs and follow many social commentators. I find it a fascinating way to gauge and reflect the change taking place in our society, from transformation in rugby to Julius Malema's latest. When I started making my voice heard on Twitter, I was often taken on about my views as an "overbearing white person". My opinions changed gradually as I was exposed to different perspectives.
Where do you shop?
Nowhere specifically but I refuse to spend more than a certain amount on a dress!
What gets you excited?
Success, progress, excellence! I love it when I hear of a Lowvelder who's made it big, like Karabo winning Idols, Ms Kunene winning Miss SA, Papa Ndu's gospel award, Rosco Speckman's success on the sevens field… as well as patients I treated returning back to their sport, like rugby players Jacques Kotze and Simon Westraadt.
What makes you sad?
My child not doing his schoolwork.
Favourite holiday destination?
George. There are beautiful golf courses in that part of the world.
COMMON COMPLAINTS
The first thing that comes to mind when people talk about a painful elbow, is a so-called tennis elbow. It's an overdiagnosed condition, often leading to treatment failure and the perception that it cannot be cured. Tennis and golfer's elbow are actually unfortunate misnomers as anybody is susceptible to inflammation of the tendons of the forearm. Before subjecting yourself to endless rounds of cortisone injections, have the diagnosis confirmed by a sonar; successful treatment hinges on the correct diagnosis.
Pain and hypersensitivity over the funny bone on the inside of the elbow might rather indicate a problem with the ulnar nerve. It is often accompanied by pins and needles in the pinky and ring finger, sometimes even a weakness of the hand.Waking up in the morning with a painful stiff elbow, unable to fully straighten and bend it, is not old age, but a sign of a problem in the elbow joint itself. This is especially ominous if you previously dislocated your elbow or sustained a fracture. Seeing to the problem can save it from unnecessary damage and problems in later years.
Get in touch
Contact Corne Ackermann on 082-893-1026 or see more at www.drcorne.co.za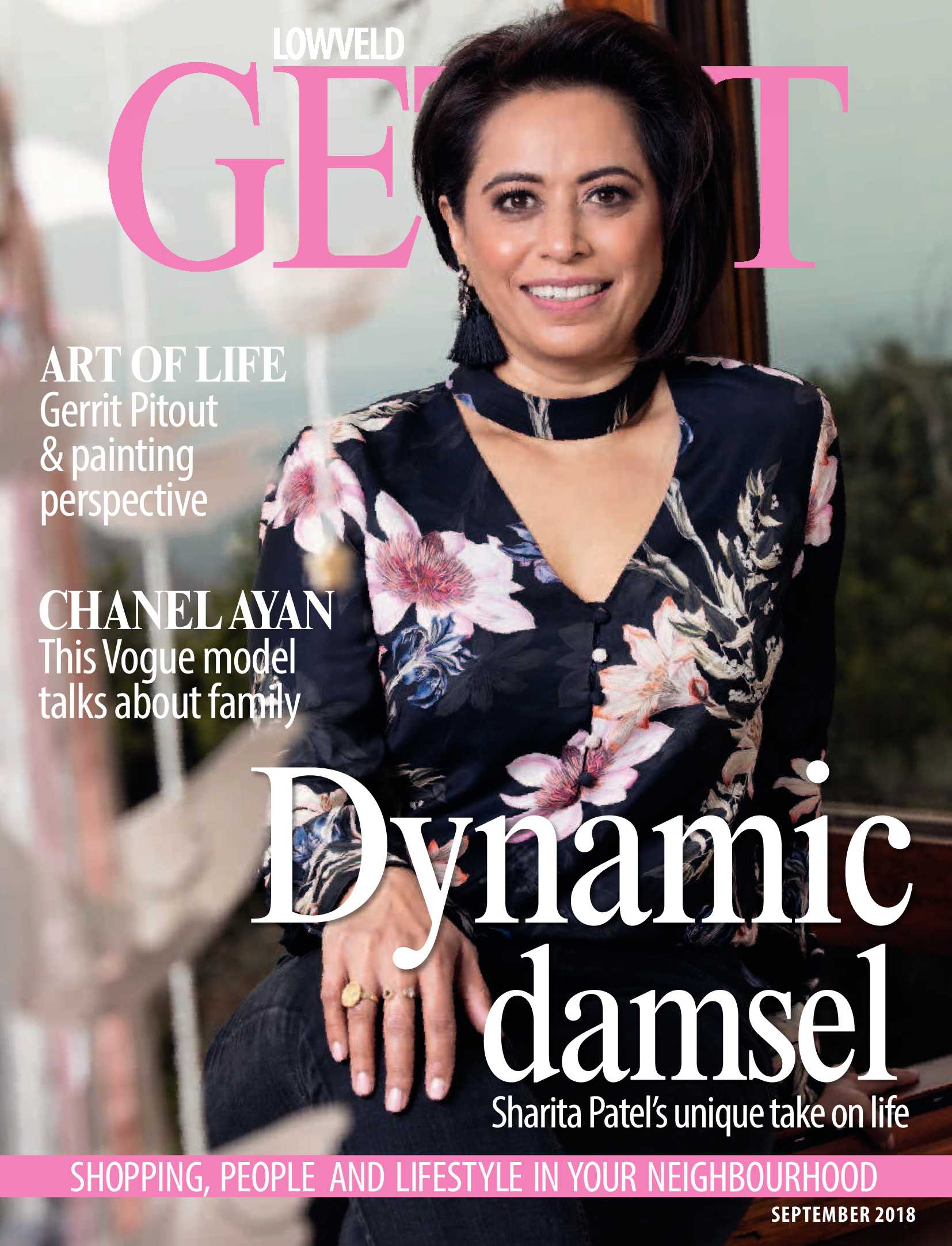 Share the pet love
Entries have been streaming in for the Love your Pet competition and these pets are too precious!
Spoil your locks this September
Time for a fresh cut, for a fresh look.
Happy birthday FAT bastard!
Life, like FAT bastard, should be filled to the brim and enjoyed in large, delicious gulps. 
is a national brand of premium free magazines available in centres across the country.
to see other Get It magazines in the network.