The Cost of Raising a Child
As we enter the new year, we're straight into the back to school season. Along with buying books, stationery and new school shoes, there is also the larger cost of sending your child to school. Raising a child is not cheap or easy and one must have a solid financial plan in place to ensure that you can give your child the best life possible and prepare them well for adulthood. Sydney Sekese, CFP, 2016 Financial Planning Institute's Media Award winner, explains how to adequately plan for the costs involved with raising a child.
What is the estimated cost of raising a child from birth to university?
Raising a child could be likened to a second housing bond. This is because raising a child is a long-term commitment that could last 23 years or more; including starting that first job. So, if you already have a housing bond, the child could be considered a "second bond". On a serious note, several research indicates that it costs around R90 000 a year to raise a child. On a straight line projection (no inflation or growth) that's over R20 700 000 by the time the child reaches 23 years old.
What monthly costs do you need to factor in?
The monthly costs to be factored in depends on the lifestyle, household income, money management and attitude of the parent. The main costs involved are education, clothing and past-time activities, such as ballet classes, playgroups and soccer clubs. For those parents who can afford, the entertainment expenses of those various gadgets and toys need to be factored in as well.
What will be your biggest monthly/annual expenses on your child?
The expense of raising a child is directly linked to their life-stages. The costs associated with children change as they age. In the first 18 months there's a big spike in expenses and, after two years, it flattens out, increasing slightly every year. There is then a further escalation of expenses which rise exponentially during early teenage-hood and leading into young adult. The job-hunting stage cannot be ignored based on the prevailing unemployment environment especially among the youth. As a parent, you will be obliged to continue supporting that young lady or gentleman.
With each successive child, does it become cheaper e.g. economies of scale?
This again depends on the lifestyle, family dynamics and preference. If a family agrees that the second child would use the firstborn's clothing; then that could be a cheaper way of raising children. This scenario depends on the successive gender which should ideally be similar from one child to the next. Food and "nappies" inflation (and all the lifestyle and survival requirements) could be the greatest challenge of raising children in succession. The great experience of raising children will be so much more worthwhile if they are backed by a lifestyle that a parent can comfortably afford.
What are some ways of raising children on a budget?
Most parents are ignorant of the various expenses of raising children. Having a plan in a form of a budget is a great way of managing expenses to ensure that parents are living within their means. A practical way of monitoring this budget is to create envelopes for each of the major expenses and stash receipts for review at the end of each month. If for example, the food envelope tends to bulge each month, it means the parent is over-spending on food. A savvy strategy can be implemented. The suggested strategy could involve freezing those left-overs. Even that extra chicken drumstick can come in handy as lunch. If a parent can prevent or even reduce food wastage it is going to help them lower their living costs.
How much should you be saving for your child's tertiary education?
Research indicates that education inflation increases annually by 8% to 9%, which is about 3% higher than consumer price inflation (CPI). So the savings/investment product selected should aim to outperform inflation by more than 3% over a medium to long term. It is estimated that three years of university education will currently cost R300 000 to R350 000 for tuition, books, room and board and other expenses such as a computer, cell phone and internet access. This could be projected to cost R1 million by the time a six year old attends university. This equates to roughly R3000 per month investment assuming 6% return and assuming the child is currently six years old. Individual circumstance and affordability differ from one parent to the next.
To find a professional in your area and for more tips on financial planning, visit www.letsplan.co.za or call 086 1000 374. You can also join the institute's online community on Facebook (Financial Planning Institute of Southern Africa) and on Twitter (@FPI_SANews).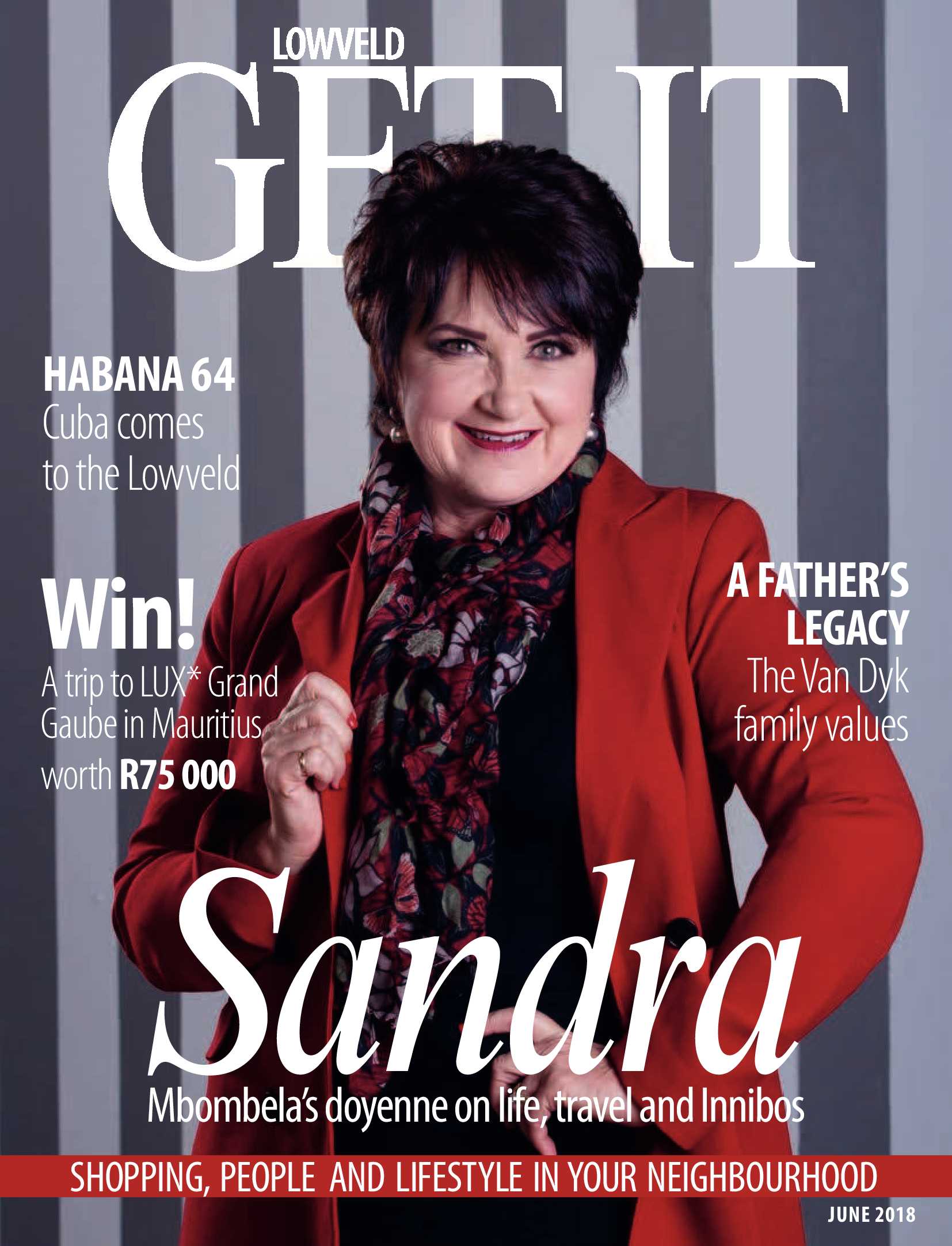 Win!! 2 sets of double Tickets to Stroomop Inspirasie
Ivan Botha and Donnalee Roberts's new film, Stroomop, launches on 9 Aug, and as part of the campaign we are giving away two sets of tickets to two lucky readers to attend the Inspiration Day at Innibos on 30 June from 11h00 – 13h00. 
Win!
Keep warm… A scarf is the ultimate accessory, whether you wrap it around you in chilly winter weather or lightly drape it over a shoulder for summery evenings. This month we are giving away this super stylish pashmina from Nevills in Riverside Mall.
June Spoil – An island holiday for two
In need of a really special treat?
A fairy tale for modern times
Being massive fans of everything royal (especially the recent wedding between Meghan Markle and Prince Harry) we absolutely cannot wait for the release of this 124 page royal bookazine, The Royal Wedding: A People Magazine Exclusive Collector's Souvenir (R100).  
is a national brand of premium free magazines available in centres across the country.
to see other Get It magazines in the network.