Beauty & Brains
Family is everything
Lucia grew up in the Highveld and moved to the Lowveld in 2000. Here she met love of her life, pain physician doctor Walter Ochan, originally from Uganda. She describes him as her pillar of strength and number-one devotee. "He supports my ideas, dreams and everything I've ever wanted to accomplish."
In return, and in spite of her busy life, she makes time for date nights, prioritising time spent with her hubby. "We understand each other. We got married when I was very young, and I'm the person I am today because of him. He always saw me as a strong, independent woman and let me follow my dreams."
She has two sons, and two of her sister's children live with her too. "I am a soccer mom with a house full of kids and family," she laughs. The walls of her home are filled with treasured memories of their lives spent together. Life, she feels, is not only about motherhood, but finding a balance. Proud of her Swazi heritage, she likes to stick to traditions and never misses a celebration. Strong on values and teaching her kids to love themselves, are important to her.
Balancing businesses
Her company Ot Deyo, which she runs from Mbombela, means "house of beauty" in her husband's native tongue, Luo. It has been open for three years and is a combination of medical, aesthetic and holistic beauty treatments, including skin rejuvenation, chemical peels, slimming and facials. "It fulfils me when I see beautiful skin. My favourite treatment to do is definitely a facial." But Lucia isn't stopping there… she has been doing her post-graduate diploma in holistic therapy and travelling to Joburg for lectures weekly.
She has a salon in Malalane, Venice Hair, where hairdressers rent stations from her. She also leases property in Tonga and Malalane to professionals such as doctors and optometrists. When asked how she juggles everything, she smiles broadly, answering, "Through God's grace. If you put everything in His hands, it works out."
Heart of gold
Lucia's motto is "to make a difference". From a young age, she remembers her family always being helpful and generous, and opening up their home to anyone in need. This has inspired her to improve the lives of others in Mpumalanga. Lucia confesses that life was not always easy. "My father was a mineworker, and he was retrenched.
"During that time, we went through many hardships. I know what it's like to live from hand to mouth; to be completely poverty-stricken. It made me a better person, and made me want to do more for those who are in need." For her each project she works with is close to her heart.
Her father passed away a little over two years ago of prostate cancer, and her aunt followed with breast cancer three weeks later. She explained that on both occasions, they were diagnosed late in their illness. "The problem in townships and locations is that there is not enough awareness. Everyone knows about HIV, and there are ways to protect yourself from it, but with cancer you can't prevent it from happening, and people don't know what it is."
Since then, Lucia has become part of the CANSA TLC support and raises funds as well as creates awareness in rural areas, with the next step being to try to set up volunteer offices in these communities.
She also donates breast-cancer packs, and puts together dignity packs for schoolchildren, containing essential toiletries. Her latest project is aimed at albinos in the Malalane and Nkomazi areas, supplying parcels containing sunscreen, sunglasses and hats.
Living a healthy life
Lucia strives to lead a healthy life by eating well and spending as much time outdoors as possible. On a typical weekend the family will take walks around the beautiful wildlife estate on which they live, and climb the small koppies in the surrounding area. Ever since she was a little girl, Lucia has looked after her skin, and she always applies sunscreen. She drinks a lot of water and uses only good skin products. Quality food and home-cooked meals are important to her, and she spends plenty of time cooking and baking in her gorgeous kitchen.
Timeless and classy
She has modelled and been part of various beauty pageants, with her latest being Mrs Mpumalanga 2017. "I entered the competition because I wanted a platform to open doors, and to gain sponsorship for my charities. It's about my community. I am grateful to have won second runner-up, and it's been a great experience."
She lets us in on her fashion secrets. "I don't actually follow trends. I go with what I love. I have a classic, vintage look. My favourite outfits are those that are tasteful and elegant, and timeless. I also don't believe in wearing heavy make-up. I keep it minimal; the only thing I do have to have is lipstick. Those who know me know that I always wear lipstick, my favourite being red!"
Dreams and aspirations
Lucia's next step will be to study homeopathy full-time. "I also want to open the Lucia Ot Deyo Foundation one day. The idea has always been close to my heart. I want the foundation to be about helping people and I will, of course, still keep my other charities. At this point I'm planning, and putting everything into perspective. I have big dreams. I also want to own a holistic farm."
Lucia would like to retire by 50.
"We must dream. That's why we live, why we survive. If you don't dream, what do you live for?"
She believes in always being positive and finding the best in any situation, and it is clear that with her heart of gold and motivation, she is definitely contributing to making her community a better place.
Get in touch
072-244-3273 or like her pages on Facebook: Ot Deyo – Med Aesthetic Clinic or Lucia Ochan – Mrs Mpumalanga
2nd runner-up 2017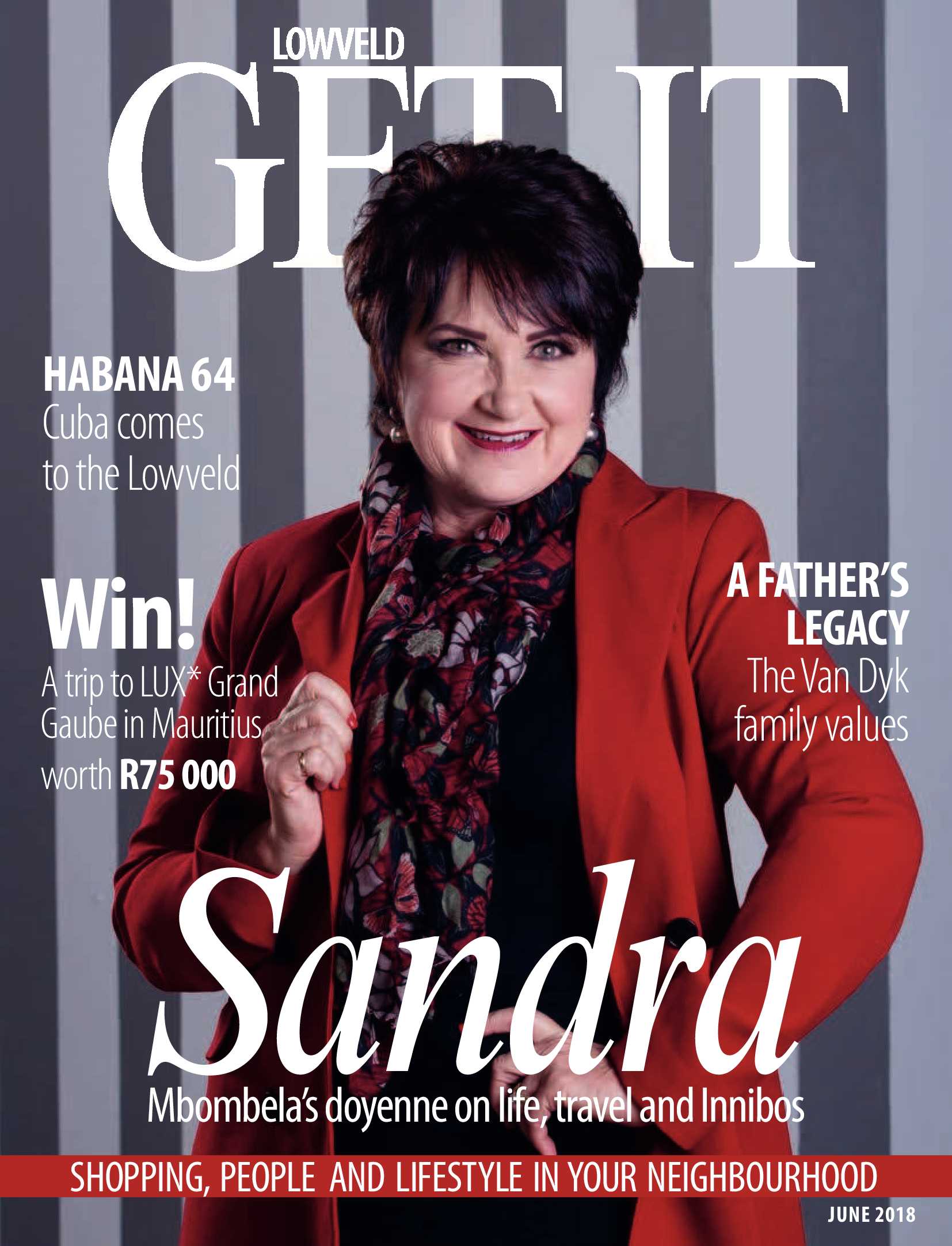 Win!! 2 sets of double Tickets to Stroomop Inspirasie
Ivan Botha and Donnalee Roberts's new film, Stroomop, launches on 9 Aug, and as part of the campaign we are giving away two sets of tickets to two lucky readers to attend the Inspiration Day at Innibos on 30 June from 11h00 – 13h00. 
Win!
Keep warm… A scarf is the ultimate accessory, whether you wrap it around you in chilly winter weather or lightly drape it over a shoulder for summery evenings. This month we are giving away this super stylish pashmina from Nevills in Riverside Mall.
June Spoil – An island holiday for two
In need of a really special treat?
A fairy tale for modern times
Being massive fans of everything royal (especially the recent wedding between Meghan Markle and Prince Harry) we absolutely cannot wait for the release of this 124 page royal bookazine, The Royal Wedding: A People Magazine Exclusive Collector's Souvenir (R100).  
is a national brand of premium free magazines available in centres across the country.
to see other Get It magazines in the network.