Reach For The Stars
Where did you grow up and go to school?
I grew up in Mbombela and went to Laerskool Bergland and then Hoërskool Nelspruit. In 2006 at the end of grade eight my parents immigrated to New Zealand. I completed my high school education in Rotorua. I also went to university in New Zealand where I studied drama. At the end of 2010 my family came to South Africa for a holiday as all our relatives still lived here. I enjoyed being back so much that I decided to return for a year, on an exchange programme with the university I was at. I ended up completing my studies at the University of Pretoria and never returned to New Zealand to live; my parents are still there though. The distance makes it difficult, especially if you just need a chat or miss mom's food.
Tell us about your childhood.
We were your normal run-of-the-mill family, I grew up with my sister, Maro, who is an incredibly talented artist and is currently studying at the University of Pretoria. My mother was a teacher and my dad worked as a manager at a sawmill. We were always encouraged to participate and to give everything our best.
What made you decide to pursue acting?
I've been performing since childhood. My friends and I would throw concerts in the living room for our families. I took part in eisteddfods and also took drama as a subject at school. It's in my blood. Our family is extremely creative, I think that it was just natural for us to pursue the arts.
How did you start out as an actress – what was your big break?
At the end of our final year of studying, agencies would come around and choose actors, which they thought had talent. I landed small roles in Binnelanders, Ballade vir 'n Enkeling and also had a web series, Lip Eyes, with Kristen Raath, which we enjoyed. My big break came when I got the role as Malanie in the sitcom Hotel. We are going to be working on the second season this year. I also landed a lead role in the movie Liewe Kersfeesvader which will be out at the end of this year.
Do you find the acting industry in South Africa to be challenging?
It's definitely not a walk in the park. You're not going to become a star overnight and rake in millions. You just need to stay positive and remember that this is your dream. It's important to surround yourself with like-minded, positive people and to keep your finger on the pulse of the industry. I think it's also important to know that a "no" is not the end of the world; it just means that there is something better out there for you.
What advice would you offer to those who want to make it in this field?
Don't give up! Know that you won't always get the job you want, but it's important to continue to grow as an artist. Do the small, unpaid jobs to gain experience. Have a tough skin and don't let anyone tell you can't, because you can.
What are you passionate about? What inspires you?
I'm passionate about my career, family and God. If it wasn't for my family believing in me, I wouldn't have pursued my dreams. It inspires me when I see South African actors and actresses who have made it in the industry, like Bouwer Bosch and Leandie du Randt. They have positive outlooks and started at the bottom and worked their way up. It's also inspiring to see others pursue their dreams and become successful – people who beat the odds.
What do you still want to achieve – where do you see yourself in five years' time?
I hope to be a well-rounded individual who inspires others. I hope I'll be a star like Sandra Prinsloo, one of the greatest South African actresses ever.
What makes you happy?
My career, family, friends and singing. To be able to live life to the fullest, and to make people laugh, I also love to travel and explore.
What do you love about the Lowveld?
I love spending weekends and holidays here because of the lovely weather and of course seeing my family. The Lowveld has everything you could possibly want jam-packed into one area, from mountains and bush to first-class shopping. It's a privilege to call Mbombela home.
What is a typical day in the life of Mila?
A typical day for me is to go to an audition or help out with castings, go to an accent class and then meet up with friends. When I get home I like to do a little bit of exercise, make dinner and try to have a good night's rest.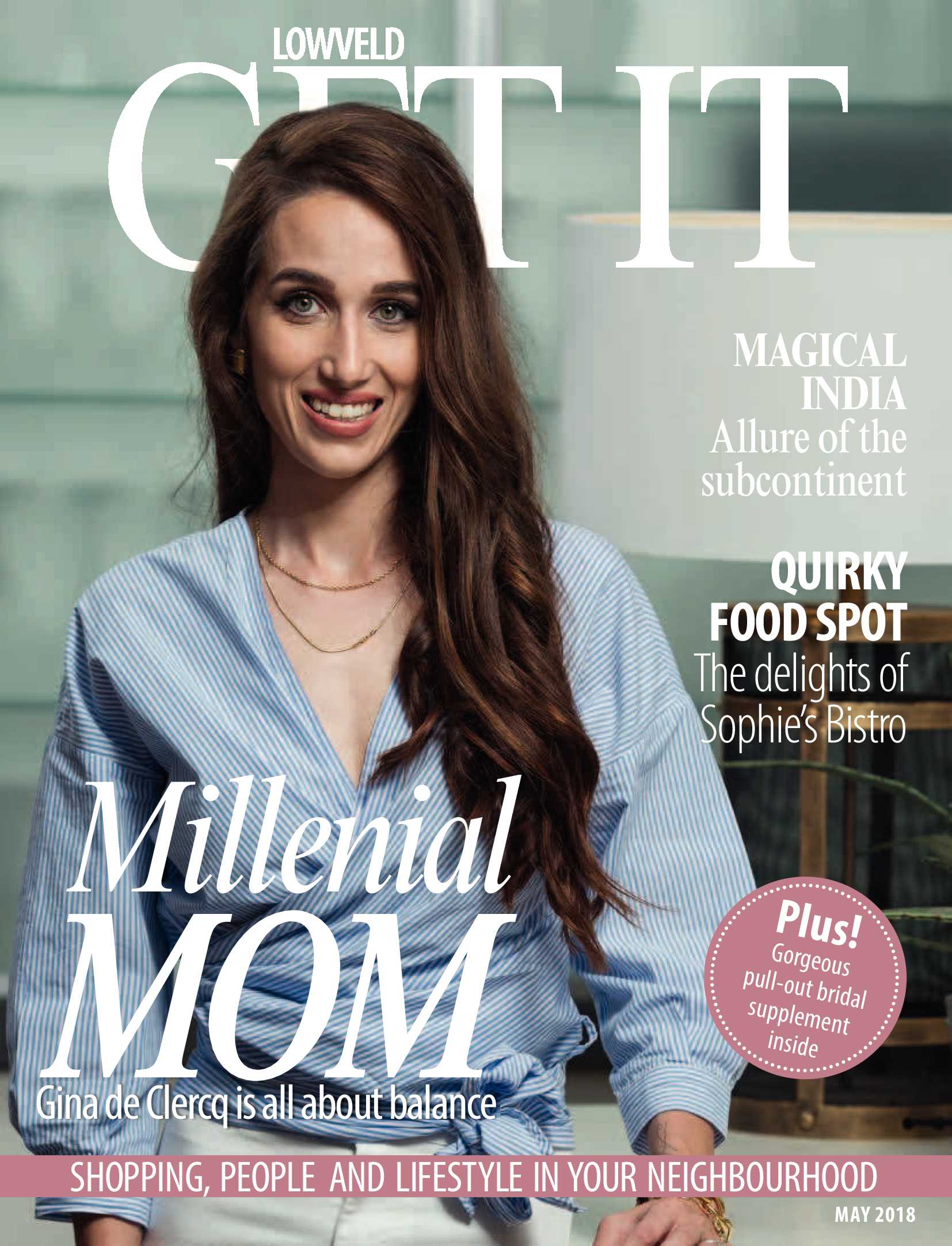 May Spoil
The utterly gorgeous Mugler Alien Flora Futura!
Canon's SNAPSHOT of the neighbourhood!
We're all about neighbourhoods. The streets. The restaurants. The parks. But most importantly… the people. This is your opportunity to capture what's best about the people and places where you live. Your chance to show off your neighbours and the hood… and to win not only fabulous Canon cameras, but also to have your work published in your local Get it magazine. What are you waiting for? Get out your camera, get snapping and you show off your skills and your neighbourhood.
is a national brand of premium free magazines available in centres across the country.
to see other Get It magazines in the network.