Smell The Roses
Melissa laughs about her staff calling her a psychologist – when someone walks into the shop, she has the uncanny ability, based on their personal style, to "just know" exactly what would appeal to them. Jewellery is an intensely personal choice, so gauging taste is quite an art form – as is interpreting emotion and incorporating it into these fine pieces. She does this effortlessly.
After a year with her uncle, Melissa spent a short stint at Hayward Diamonds in Johannesburg, before starting to work for local maestro Johan Strydom of JS Jewelry Studio in 2001. In Joburg she gained experience in sales, but with Johan, she was thrown into the manufacturing side. She completed her goldsmith apprenticeship under his guidance, but had her eye on the prize: after 13 years, she opened her own business – and is still at it.
Violet & Rose is a manufacturing jeweller, so about 70% of business takes place out of sight. In spite of her reserved nature, Melissa loves dealing with clients, who often come in with bits and pieces of old jewellery they want adapted. Most people have some idea of what they want and her job is to interpret and adapt their ideas. "The end product is something they will have to live with for years, and I encourage input." Thanks to Pinterest (which she loves, she says), modern men are far more clued up on what to get the girl of their dreams. And even if they don't have the foggiest, she doesn't discourage them – if all else fails, she has an exchange policy. "Jewellery is an emotional purchase," she says.
"It incorporates memories and sentiment. Something will either appeal, or it won't."
Before anything else, Melissa talks budget. "It's better to manage expectations from the outset. One has to be realistic," she says. To her, having a happy customer is the goal, even if they spend less. On the upside, the store is able to accommodate clients across the board, starting with those with only a few hundred rand to spend, to the sky's the limit.
Stock is bought from a number of longtime suppliers and purchases based on quality, rather than the latest fad. "I'm not particularly into trends," she smiles, "We keep our eyes on them, but I will never force them onto my customers. I'm into guarantees and after-sales service."
Melissa encourages clients to go for the best they can afford and to get it right the first time. Mass-produced jewellery is often not up to standard as low-quality alloys are mixed with gold. It might not be immediately obvious, but over time, colour changes will occur, where white gold will turn yellow, for instance, or the product will be unable to withstand wear and tear.
Her advice is to get the important part, the diamond/s right the first time. "Rather concentrate on the stone and simplify the rest." Internationally, the move is towards man-made diamonds, something which hasn't caught on locally. "You can't really get them here, plus they're almost as expensive as the real Macoy. We're not really familiar with the product here, and I will never suggest that someone buys something I don't really know."
She warns against the perception that jewellery is an investment. "It doesn't work that way – it's a luxury-goods purchase." Having said that, she also mentions that gold is a fluent currency. Old pieces can be traded in, significantly cutting down on costs. "Ouma's rings come in handy," she says. "Jewellery is recyclable."
Silver is also hugely popular as a more affordable alternative. It appeals specifically to young adults and is often the choice for personalised, symbolic purchases.
Whatever you choose, Melissa's philosophy is the same: to give honest advice and supply you with a product that'll keep you happy for years. "I'm passionate about what I do and believe in transparency. It's hugely satisfying to take an impressive idea and making it – this is my domain, and I love it," she says.
Get in touch
Contact Melissa on 013-742-2267,
076-545-7779 or melissa@violetrose.co.za. To see more, visit violetrose.co.za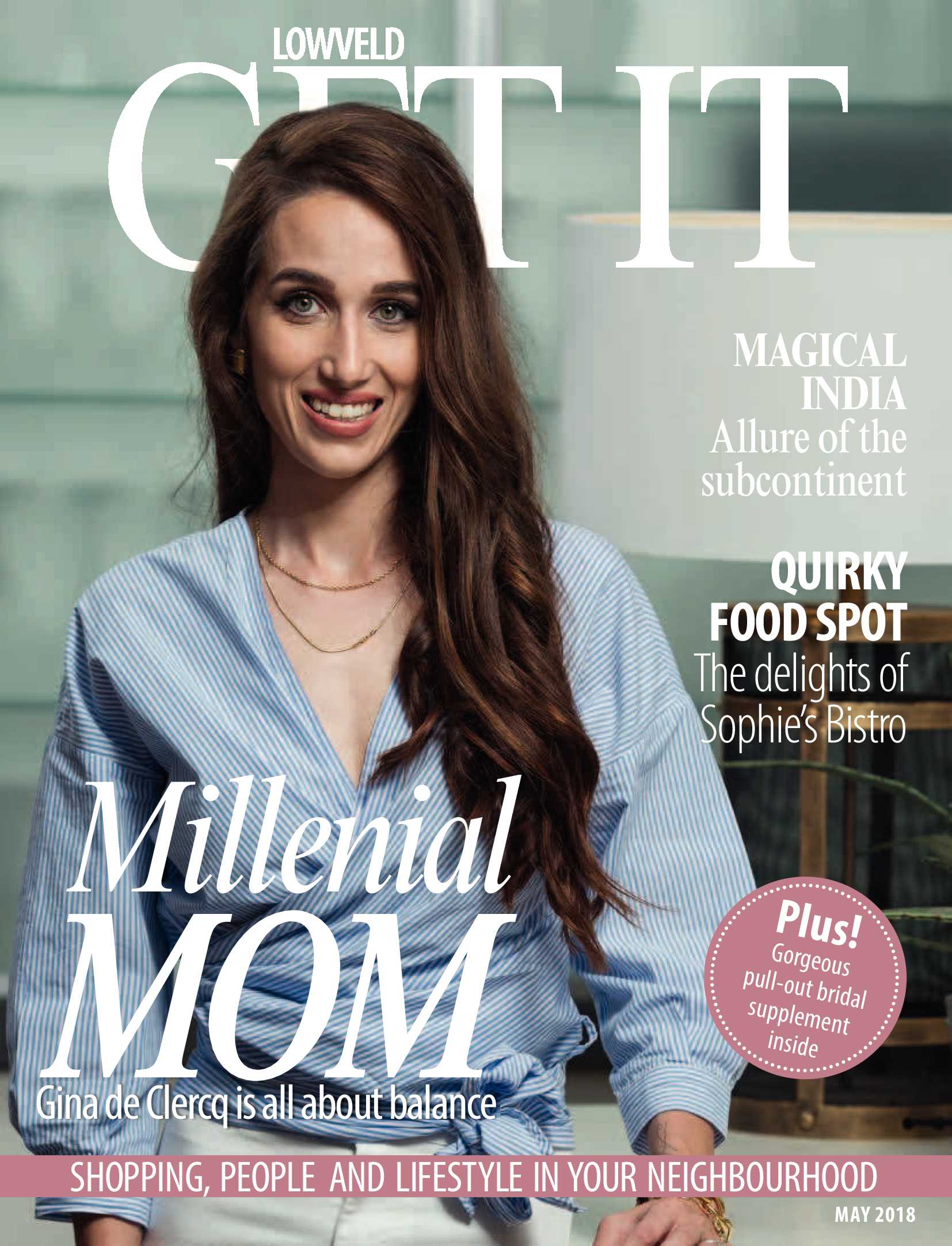 May Spoil
The utterly gorgeous Mugler Alien Flora Futura!
Canon's SNAPSHOT of the neighbourhood!
We're all about neighbourhoods. The streets. The restaurants. The parks. But most importantly… the people. This is your opportunity to capture what's best about the people and places where you live. Your chance to show off your neighbours and the hood… and to win not only fabulous Canon cameras, but also to have your work published in your local Get it magazine. What are you waiting for? Get out your camera, get snapping and you show off your skills and your neighbourhood.
is a national brand of premium free magazines available in centres across the country.
to see other Get It magazines in the network.