Yo, Mama
These three humble and talented guys, namely Bonginkosi "Foxza" Mashaba, Sakhile "SK" Mashaba and Bongani "Scowl" Dlozi, are eager to educate and entertain both young and old through their music, as well as varying types of artistic endeavours, and they have come a long way towards achieving just that.
Growing up in Msogwaba meant an unfortunate exposure to crime, which is a daily factor of life, and to keep on the straight and narrow, Foxza, SK and Scowl found a few things to keep themselves busy, in a productive way. They focused on school and sport, specifically basketball, and started doing rap cyphers (a form of freestyling, more relaxed than conventional rap), poetry, dance and storytelling on the basketball court before starting their training sessions.
"Then we grew up, and formed various hip-hop groups such as Dows (Dogs of War Squad), Hommies, WFS and Nativz Squad," says Scowl. "Past experience has led to us creating our own sound and production, which is Nativz Family."
Strongly influenced by American hip-hop groups and artists such as NWA, Fugees, Tupac Shakur, Michael Jackson, MC Hammer, they realised that music was the ideal way to express their feelings. They paid for studio time so they could make demos at Harry Green Studios in Mbombela, and then performed their songs at local events. They started meeting up with people who had already recorded songs professionally, to build up their own studio. "Ray Phiri, Ray Reed and the late West Nkosi guided us on this journey," the band says proudly.
"Our big break came when we released our EP, which included songs such as 'Baby Wami' and 'Party Ain't Party', which were played on our national radio station, Ligwalagwala FM, and were performed with national artists at major events in the Lowveld."
Of course, being in a band means working closely together all the time, and this can sometimes influence personal as well as business relationships. Not so with Nativz Family. "We grew up together as friends, and now we are business partners, which makes it easy to reach out to one another at all times," Foxza says, philosophically.
"We have the same passion and want to achieve the same goals, and that makes it easy for us to get along at all times."No matter how close the bond, the music industry in South Africa still offers a number of challenges, which can shake even solid foundations.
The band maintains that the greatest trial is to be properly represented on various platforms, such as digitally and publicly. "You have to be well marketed. In order for the audience to recognise your music, you need to make music videos, a costly enterprise these days, and your work needs to be registered with Risa and Samro, so that radio stations can play them.
"It is also vital to hustle for sponsors, all of which requires hard work, patience and dedication." The band's advice for any aspiring musos is always to work hard at school, and look out for the most appropriate careers. SK explains that it really doesn't matter where you come from, even if it's the ghetto.
"The main thing is to set your mind on what you want to achieve, anything is possible if you work hard."
Succeeding in the music industry is something the band is passionate about, as is giving back to the community and creating better futures for youngsters in South Africa. "This is one of the reasons why our songs are in siSwati," they explain. "We want to encourage young people to remember their culture, and to pass the music legacy on from generation to generation."
The band members aim to reach the highest level, to be heard nationally and to be an international name. They want to grow from their current status, to become entrepreneurs in every category in arts and culture, from production to building a brand. They are inspired by support from fans, friends and family, and the media, and love to see positive change happening in the community, especially seeing young people succeed in positive and creative endeavours.
Not all work and no play, these guys love to relax and unwind with a few drinks, spending time with family, watching movies, reading books and of course, playing basketball.
They also love the boundless beauty that is in the Lowveld. "We love sightseeing, the Kruger National Park, Mac Mac Falls, and Matsamo Cultural Village are among our favourite places to visit. Added to that is the humble and respectful people, the weather, and of course, the fact that this is the place of the rising sun!"
Get in touch
Nativz Family on 078-467-4474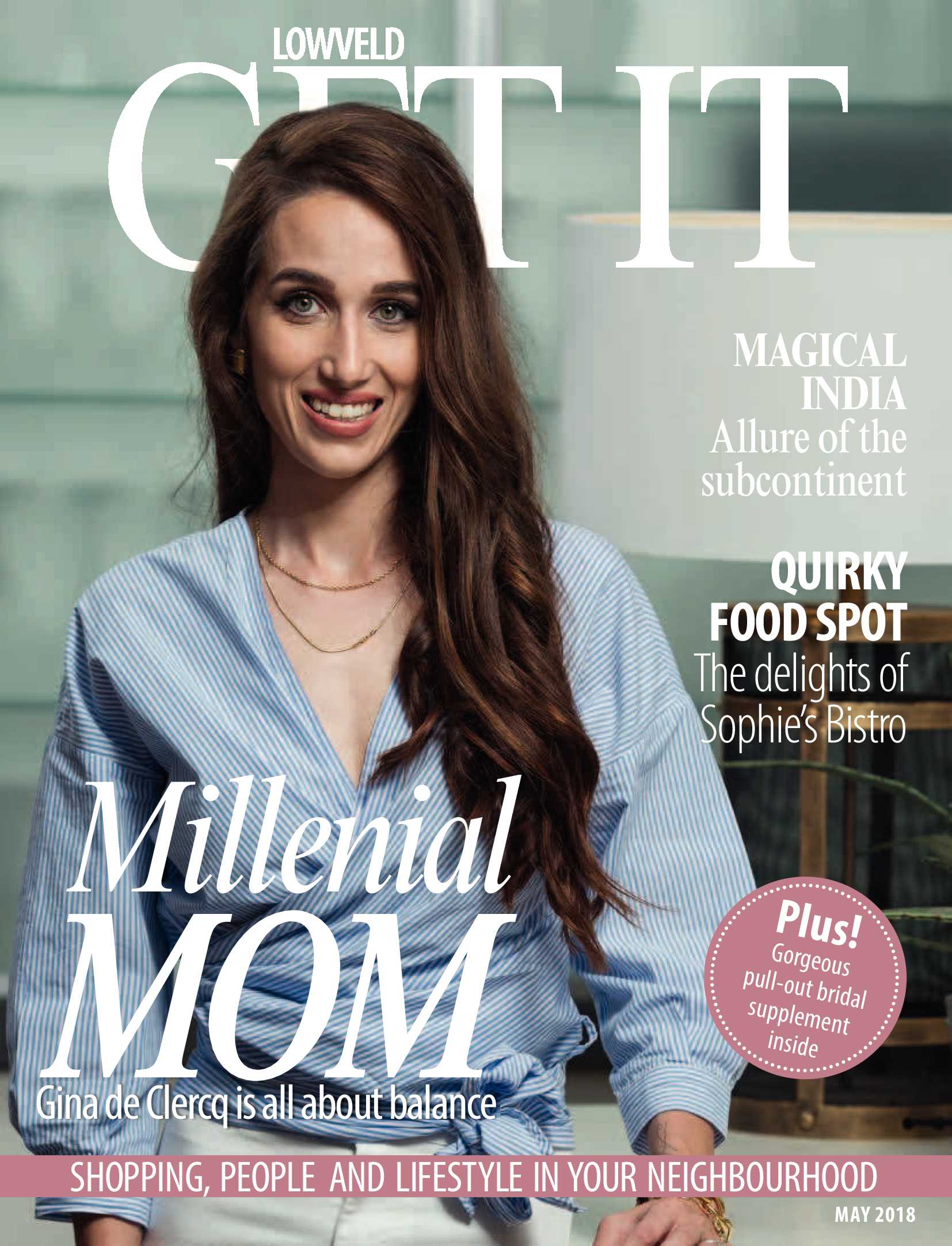 May Spoil
The utterly gorgeous Mugler Alien Flora Futura!
Canon's SNAPSHOT of the neighbourhood!
We're all about neighbourhoods. The streets. The restaurants. The parks. But most importantly… the people. This is your opportunity to capture what's best about the people and places where you live. Your chance to show off your neighbours and the hood… and to win not only fabulous Canon cameras, but also to have your work published in your local Get it magazine. What are you waiting for? Get out your camera, get snapping and you show off your skills and your neighbourhood.
is a national brand of premium free magazines available in centres across the country.
to see other Get It magazines in the network.