Bushveld Dream
Jessica has travelled a lot throughout her life, and has seen many beautiful places. "It's like you go somewhere and wish you could live there forever, but then reality sets in," she smiles. When it came to Africa, she made her dream a reality. Her love of this continent was strong, and there was no denying that her persistence and perseverance would eventually get her here.
Born in Italy and of British descent, she lived in the beautiful, chaotic city of Rome until she was 18. After finishing high school, her life of jet-setting really began. She lived in many places while studying hospitality, and even more so after graduating from university.
Jessica knew she wanted to own a hotel of sorts, but wasn't sure in what capacity; she knew it simply had to be something out of the ordinary.
The first time she came over was during a trip planned with an old school friend who happened to live in Johannesburg. During that holiday she also saw Cape Town, which she absolutely loved.
With no time left to take a safari, she swore she would soon come back to this country which had claimed a piece of her heart.
Upon returning to London, Jessica showed her cherished photos to her dad and son, William. Both in awe and desperate to take a safari with her, they began to plan a family trip. They booked their stay at Ulusaba Safari Lodge in the Sabi Sands and set off on their adventure.
During their visit she befriended a couple, Rico Demetriou and Carmen Müller, who were working at Ulusaba. They would play a crucial role in her future plans, but didn't know it yet.
Back in London, the calling to return proved strong and she came back for a third visit, this time alone. "I love it because of the beauty of its simplicity. It was on this trip that it really hit me. There was a French woman and her family staying at Ulusaba, and we were on the same game drive.
"On the first day she was reserved and composed and kept to herself, but I watched the transformation over the four days. By the last day she had really opened up and was chatting to everyone," she laughs.
Africa just breaks people down. Nothing materialistic matters, your title doesn't matter. It's like everyone is brought down to the same level, and it's great. There is nowhere else in the world quite like it.
Jessica says it was on this trip that she decided that this was where she would start the out-of-the-ordinary hotel she had always wanted.
When she returned to London, she was put in touch with a man who was involved in the local tourism industry. He began scouting for a lodge that was for sale.
Within two weeks he had found one located in the Timbavati. "It all happened so quickly," Jessica relates, "I came back out here, and took Rico and Carmen to see it with me. "It was absolutely stunning. When I originally told them about my idea, they hadn't really believed me, as many tourists used to tell them how they wanted to own a lodge. After we saw it though, they realised how serious I was. I asked them if they wanted to do this with me, and we haven't looked back since. "They are my general managers, and have been with me every step of the way. We have built a fantastic team together."
The lodge was originally a private establishment, owned by a South African who had immigrated 30 years ago. He had bought this little gem for him and his family, but sadly they didn't use it much. Jessica bought it from him with the notion that she could turn it into something spectacular that she could share with others who wanted to delight in the African experience.
And so the transformation into Makanyi Private Game Lodge began… "We wanted it to be five star, with a personalised experience for each guest, but also a place that felt laid-back, like being home with family.
"We only have seven luxurious rooms. It really gives that exclusive, intimate feel and the game viewing is superb." In June 2015 Makanyi opened its doors and Jessica says since then business has been unbelievable.
At that point she was back and forth between Rome, London and South Africa. "I really racked up my air miles, I think I spent about four months here that year," she laughs. In January 2016 this jet-setter decided she wanted to relocate permanently.  "William and I were just going to live here for a couple of months at first, and then go back to London, but we kept pushing our dates of leaving forward and eventually just decided to stay," Jessica smiles.
"It was a major lifestyle change for both of us, going from a busy urban life to the middle of the bush. William has changed so much and is in his element. He really gets to experience being a child here, diving into dams, fishing, and getting his hands dirty."
Her son goes to school in Hoedspruit, but she feels his education encompasses much more than what goes on in the classroom. "It's about travel and experience. You're not going to get that at even the best school in the world."
They live a minute's walk from the lodge itself, and have succumbed to the slow pace of the bush.
What's next for Jessica? She is currently working on a new project, where she will be putting together educational programmes at Makanyi for kids over 10. Her vision is to create awareness about conservation and to help contribute to the community.
She lives by the motto: just go with it. "I know it sounds clichéd, but if I find something I like and believe in, then I just go with it. You are never going to know until you try."
Although this is home for Jessica and her son now, they still lead adventurous lives, and have the best of both worlds – travelling abroad often to visit friends and family.
Get in touch
jessica@makanyilodge.com or www.makanyilodge.com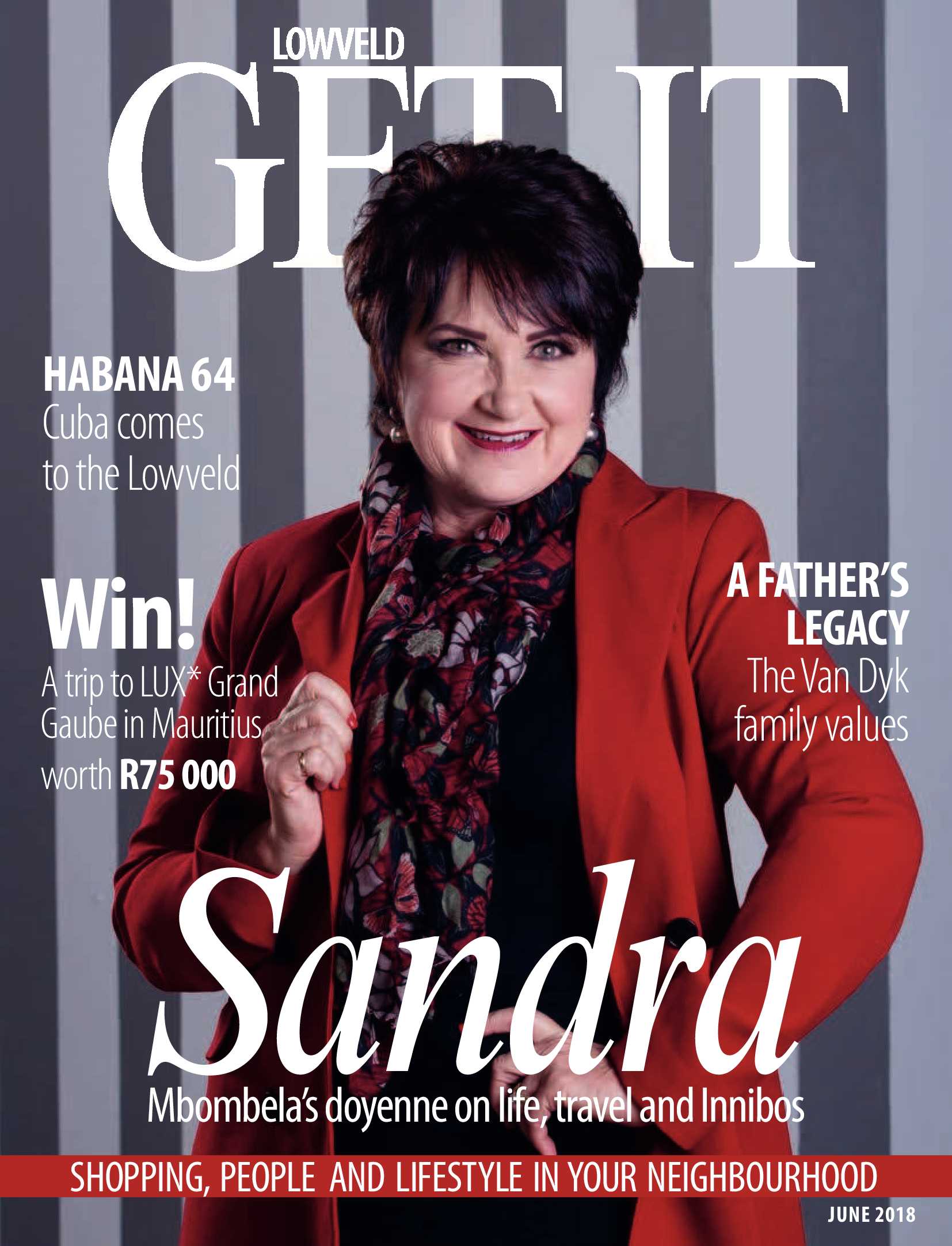 Win!! 2 sets of double Tickets to Stroomop Inspirasie
Ivan Botha and Donnalee Roberts's new film, Stroomop, launches on 9 Aug, and as part of the campaign we are giving away two sets of tickets to two lucky readers to attend the Inspiration Day at Innibos on 30 June from 11h00 – 13h00. 
Win!
Keep warm… A scarf is the ultimate accessory, whether you wrap it around you in chilly winter weather or lightly drape it over a shoulder for summery evenings. This month we are giving away this super stylish pashmina from Nevills in Riverside Mall.
June Spoil – An island holiday for two
In need of a really special treat?
A fairy tale for modern times
Being massive fans of everything royal (especially the recent wedding between Meghan Markle and Prince Harry) we absolutely cannot wait for the release of this 124 page royal bookazine, The Royal Wedding: A People Magazine Exclusive Collector's Souvenir (R100).  
is a national brand of premium free magazines available in centres across the country.
to see other Get It magazines in the network.