Praise Singer
The title Papa Ndu comes from the students he has worked with over the years and is a sign of respect. An unassuming, quiet man, Ndumiso is husband and father to two sons, Khanya and Mnqobi, and one daughter, Tumisho.
His career officially started in the early 1990s, although gospel music has been part of his life since childhood. His father loved the genre and young Ndumiso used to listen to local bands on the car radio. He co-founded a mass choir, Imperial Sound, with award-winning producer Percy Ingle, taking in young people in the area.
"It wasn't limited to our church only," Ndu says. "Everybody was invited to join in, and the initiative was a huge success, with people from as far afield as Swaziland getting involved." Initially, Ndu was only another singer in the choir, but gradually took up more of a leading role. He also started learning how to play the piano. When Fakazi Gama became the choir manager, Ndu became the mentor, taking the group to new musical heights.
Ndu loves the fact that his work allows him to meet influential and prominent people in the music industry, like Ray Phiri and Rebecca Malope. As the choir grew, so too did his love of music, and he joined an Afro-jazz outfit called Black Chain.
This opened many other doors for him, one of which was to meet the legendary Steve Kekana. One of the highlights of this venture was the band's journey to Zimbabwe. Not only was this Ndu's first time travelling as a professional musician, but also his first visit to Zim, a country he fell in love with. From there, he was introduced to top gospel artist Benjamin Dube, someone Ndu credits as one of his greatest musical influences.
He formed a grouped called Tribe of Praise and developed his passion for songwriting, and started composing for other groups, such as Christ's Heralds based in Swaziland.
When an opportunity to study music production in Pretoria came along, Ndu grabbed it with both hands. Here he learnt songwriting techniques and music theory, a big step up as although the self-taught Ndu could play, he couldn't read sheet music.
His director caught him in the act of playing by ear and wasn't happy. "Technically I was cheating because I wasn't reading the music," he smiles. Music is still instinctual to him. He says his compositions come at night when he's sleeping. "Then I have to jump out of bed and run to the piano to play it. Once I've played it, I remember it."
He admits he is more of a studio musician than stage performer. When he returned to Mbombela, he opened his own studio with the help of his pastor, who is also his greatest fan. Ndu started producing and doing audio production for the church, but his biggest dream was recording his own CD. It was something he had always helped others with and never thought he'd achieve himself. With his wife Refiloe's encouragement and support, he took the plunge in 2015.
Ndu combined some of the songs he had written for other musicians and invited the top names in the industry to collaborate with him. The project was a huge success, leading to a countrywide promotional tour.
Ndu's subsequent nomination for the SABC Crown Gospel Awards was a considerable honour. This is the highest South Africa platform in this field, and also incorporates southern African countries like Nigeria.
He was nominated in the best collaboration category, and came up against big names in the industry – and won.  Next up came the Mpumalanga Gospel Awards, where he received three nominations, two of which were selected by the judges and one a public nomination.
"This was a huge honour, I was very humbled by the fact that people were voting for me. It's one thing to be chosen by the judges, but if the public votes for you, then you know you are doing something right," he smiles proudly.
Social media played a large role in this. "Music can reach a far wider audience than before. With vehicles like YouTube, you don't even need to sell a CD to be a superstar," he says.
Ndu's future plans are no less grand. He is currently working with Sipho "Big Fish" Makhabane, who Ndu describes as a legend. They traverse the province in search of underprivileged people with raw talent, who they incorporate into a choir. The first CD from the initiative was released on April 8, but it doesn't end there.
"We are hoping to do this on a regular basis as there are so many talented people in Mpumalanga who are not given the platform or opportunity to showcase their gift. We aim to give them this chance," says Ndu.
The thing is that the music industry is a difficult one to get into, both secular and gospel, especially in Mpumalanga. I want to tell people that it is possible; that you don't need to relocate to Gauteng or KZN to be a part of the action. "I truly believe that if you trace the roots of gospel, you will find them here, in Mpumalanga, and we need to reclaim that title.
He brings in major names to collaborate on projects, which also serves to inspire and give hope to aspiring artists, and holds music workshops at churches.
Ndu's CD, called My Heart Expressions, is a tribute to this gentle and soft-spoken man. He laughs when he says no matter what, even if it hadn't been a success, it was something he is happy he did, if only for his children's sake.
"Who knows?" he says. "Someday one of them may decide to follow in my footsteps and with the help of technology use my CD to compile one of their own, just like Natalie Cole did with her father's music."
Get in touch
ndumanana@gmail.com
Photos: Nicolene Olckers. Manqoba Lephoko from Posh Photography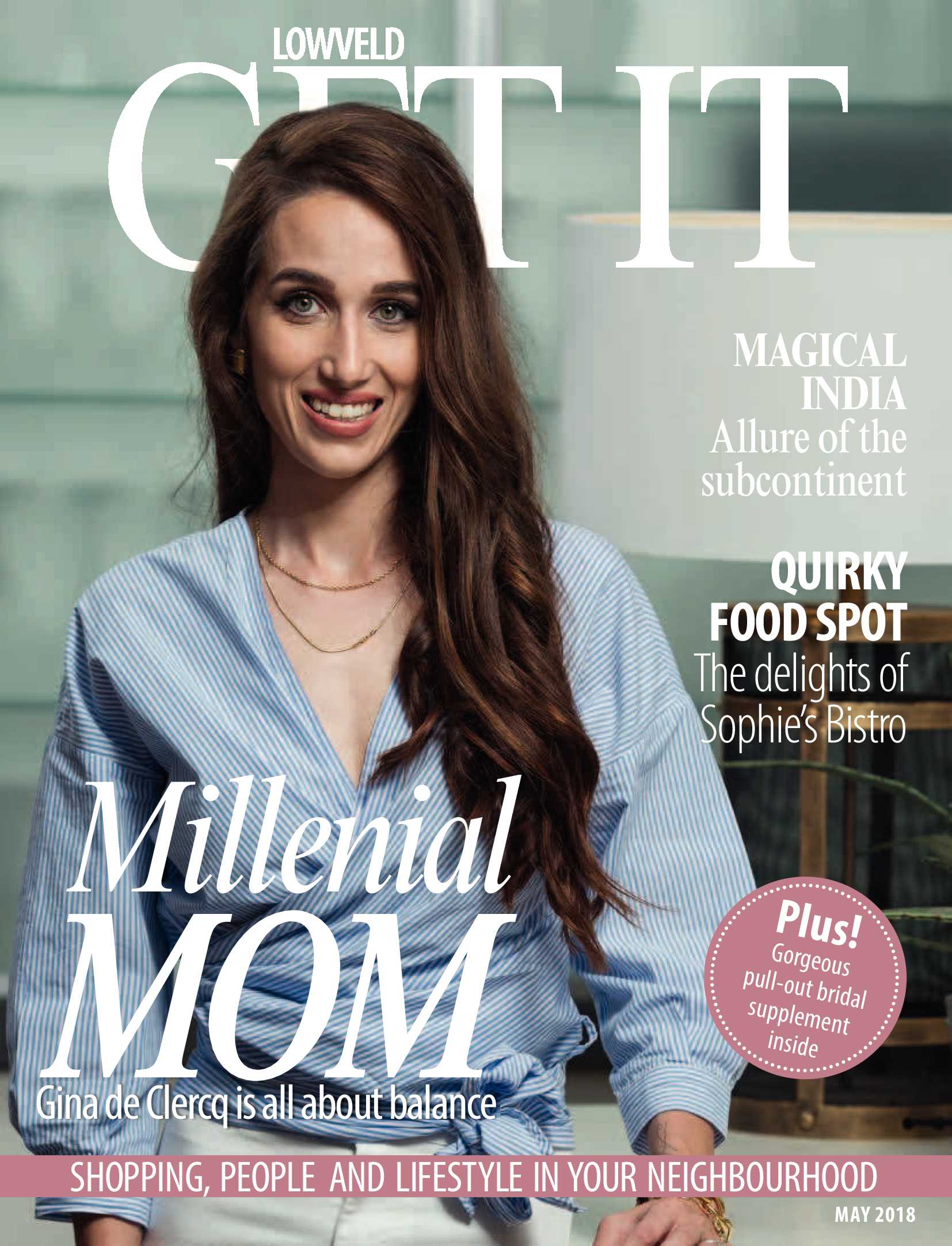 May Spoil
The utterly gorgeous Mugler Alien Flora Futura!
Canon's SNAPSHOT of the neighbourhood!
We're all about neighbourhoods. The streets. The restaurants. The parks. But most importantly… the people. This is your opportunity to capture what's best about the people and places where you live. Your chance to show off your neighbours and the hood… and to win not only fabulous Canon cameras, but also to have your work published in your local Get it magazine. What are you waiting for? Get out your camera, get snapping and you show off your skills and your neighbourhood.
is a national brand of premium free magazines available in centres across the country.
to see other Get It magazines in the network.