Free Spirit
Why did you choose South America?
I've always wanted to travel on my own, to submerge myself in a strange culture. I didn't want to run into anyone or anything I knew. All my friends headed to South East Asia and that convinced me to go west. The spiritual ways of the Incas and Mayans have always fascinated me and I wanted to learn more about them. I'm a keen music lover and the trumpets and charangos of Latin American music beckoned me.
Which countries did you visit?
I spent most of my time in Peru, and then travelled up to Colombia, Ecuador and later Brazil.
What have been the highlights of your trip?
Where to start… Well, I'm an avid surfer, so it's inevitable that I'll talk about the four-kilometre-long left break of Chicama, Peru. It's the longest left-break surf in the world, and I experienced (a piece of) it.
In the desert in the south of Peru, near Ica, is a small inhabited oasis called Huancachina. My friend and I went camping in the dunes one night (although we were not allowed to, I desperately wanted to spend my night under the stars). "Magical" doesn't even come close to describing the experience.
The four-day hike on the Inca trail to Machu Picchu was an obvious favourite. We went bike riding in the Andes Mountains, through curtains of clouds and greenery to one of the most revered places on earth.
On another occasion we spent a night with a local shaman in the northern part of the Peruvian Amazon jungle, performing a ceremony with ayahuasca – one of the most sacred medicinal-plant species on earth. It was a life-changing experience that I would recommend to everyone.
From Peru I travelled to Colombia on the great Amazon River by ferry for five days. The only accommodation is your trusty hammock and you're joined by 200 more of them. This was a great way to get up close (really close) and personal with the culture and to see those mystical, legendary pink Amazon dolphins.

The myriad volcanoes in Ecuador were an unbelievable sight. In Quito, the capital on the equator, our taxi driver pointed out 28 in the vicinity – many of which are still active. You can hear them grumbling and see smoke bellowing out of some of the vulcanoes on any day of the week.
My timing was impeccable. It was carnival and people took to the streets in a sensual explosion of colours, sounds and smells. I got my face painted, neck beaded and salsa dancing flowing.
What was lekker in these countries?
One thing that struck me was how festive everyone was. All the time! From 6am to 9pm there would be music in the streets, which made the simple act of buying churros and freshly squeezed juices from street vendors feel like a festival.
I appreciated all the fresh, exotic fruit from the daily markets.
My favourite was the guanabana which tastes like ice cream and is enough to count as a meal by itself.
What was difficult?
There is so much exotic animal trading happening on the Amazon River. I witnessed people smuggling turtles and monkeys on the ferries and I couldn't do anything about it. Also, as we soaked up the majesty of the jungle around us, it was heart-wrenching to see the destruction of the jungle. All the open fields we saw in Colombia and Ecuador were once thick with ancient trees.
Greed and a lack of education are causing irreparable damage to the Amazon Rainforest, also known as the "lungs of the earth".
After witnessing all this, leaving was by far the most difficult thing to do.
What would you recommend travellers do or see in these countries?
First off, brush up on your basic Spanish. My ability to speak it (albeit poorly) has saved me from more than one uncomfortable occasion. Before you go, do a bit of research of their rich history. It will make you appreciate the scenery and traditions so much more.
One thing you definitely have to do is attend an ayahuasca or San Pedro ceremony. Not only will it give you amazing clarity and appreciation for life, but you will see the world as the Incas did, if only for a few hours.
Be a traveller, not a tourist. This means you should respect the locals and leave your ego at home. You are on their turf and they don't owe you anything.
What was your food experience? Did you eat at restaurants or did you enjoy the local fare?
Because I was constantly on the move, I couldn't cook for myself much. But who wants to eat your own food when you're surrounded by ceviche, sultados, chicha morada and fried banana? I moonlighted as a waitress and shared the table with many locals, which exposed me to the variety of their culinary delights.
Who should do this trip and why?
Anyone with a spiritual inclination will savour the temples and sacred practices. If you're a hiker, you're in for endless treats.
Huanchaco in Peru is a surf/wave conservancy and thus populated by surfers from around the world.
If you're someone who loves your comfort zone, I'd suggest you rather stay at home. The elements of South America are not for you.
Your travel tips: visas, money, and so on?
There are only a few South American countries for which South Africans need visas – one of which is definitely Bolivia. I was turned away at the border for not having a visa. Again, do your research. I had no visas for the other countries I travelled to.
Always keep a copy of your passport close and safe. When you check into hotels or backpackers, they usually only ask your passport number, so learn it off by heart. When exchanging money, go to a credited bank. Don't try to exchange money at the border. Health-wise, you will have to get your yellow-fever injection.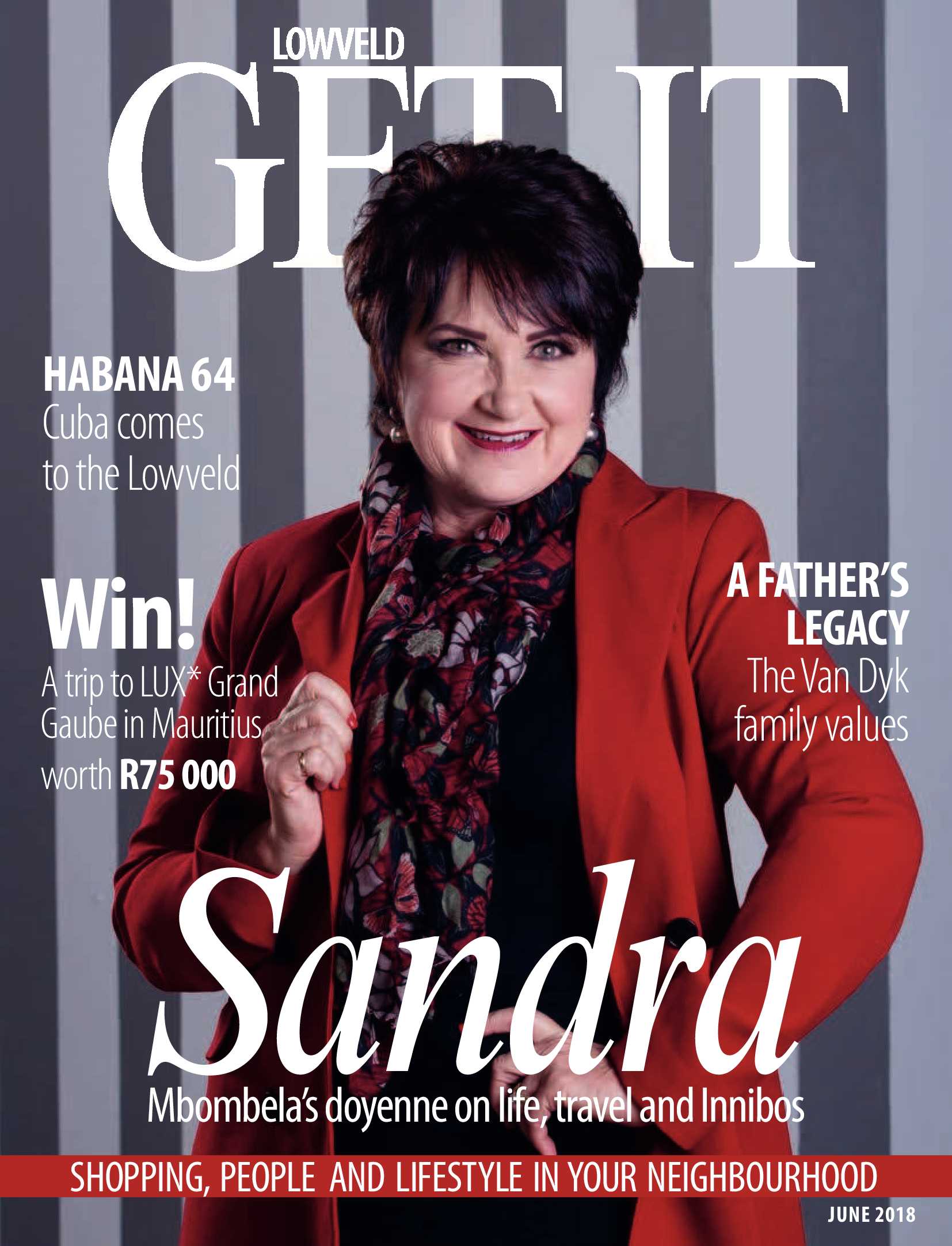 Win!! 2 sets of double Tickets to Stroomop Inspirasie
Ivan Botha and Donnalee Roberts's new film, Stroomop, launches on 9 Aug, and as part of the campaign we are giving away two sets of tickets to two lucky readers to attend the Inspiration Day at Innibos on 30 June from 11h00 – 13h00. 
Win!
Keep warm… A scarf is the ultimate accessory, whether you wrap it around you in chilly winter weather or lightly drape it over a shoulder for summery evenings. This month we are giving away this super stylish pashmina from Nevills in Riverside Mall.
June Spoil – An island holiday for two
In need of a really special treat?
A fairy tale for modern times
Being massive fans of everything royal (especially the recent wedding between Meghan Markle and Prince Harry) we absolutely cannot wait for the release of this 124 page royal bookazine, The Royal Wedding: A People Magazine Exclusive Collector's Souvenir (R100).  
is a national brand of premium free magazines available in centres across the country.
to see other Get It magazines in the network.