A Brighter Future
Violah sits bright-eyed and excited, as she begins to tell us about her journey that brought her to join the Uplands Outreach team. It's a sunny Wednesday afternoon on the White River college campus, and a busload of keen, excited grade four pupils from Maqamela Primary has just arrived.
Today is a special day as these schoolchildren get to touch and learn about horses at the beautiful stables situated at the bottom of the school premises. Most of these kids have never even seen a horse before, let alone touched one.
"The children always look forward to coming on a Wednesday. For them this is sometimes the only time they will get to indulge in a peanut butter sandwich and juice or even just running water," she begins.
This particular programme, called Smile, is just one of the many run by the school. The purpose of these afternoons is for these eager-to-learn underprivileged children to get a chance to be taught conversational English by Uplands learners.
"The kids here are absolutely amazing at doing this work. They really love doing it. They sign up on their own, and give love and attention to children who don't necessarily get that at home. At the end of the day they even walk them to the bus and hug them goodbye," she continues.
Violah, who has two kids of her own, believes education is key.
I am passionate about working with children. To see them grow, and gain knowledge, makes my heart sing. I know where they have come from and how difficult their situations may be, so when you see them improve and become confident in English, it's a great feeling.
Her résumé boasts excellence, she is highly qualified and has a wealth of experience as both a deputy principal and principal. Among many other qualifications, she obtained an Advanced Certificate in Education in school management and leadership from the University of Johannesburg in 2010.
During this time, as fate would have it, she came across the capable Nicky de Bruyn, director of Uplands Outreach. "Nicky and I started chatting, and she asked me if I would be interested in joining the programme. She took over as director in 2010, and wanted me to come on board. She had many new fresh ideas that she wanted to bring to the table. I joined her in 2011, and haven't looked back since."
She broadly smiles, as she casts her thoughts back to that time. "Nicky is a wonderful person, a visionary, and I love learning from her. She is the type of leader who is interested in what is going on with her staff. She has an open-door policy, and is always welcoming our ideas, and is there to help us with any challenges we may be facing."
Uplands Outreach works at leader, teacher and learner levels. It has partnered with the Insikazi School Circuit in Mpumalanga, as well as the University of Johannesburg for the School Leaders for Excellence programme, where they develop teachers to become leaders.

"Teachers and principals need to be supported. We try to help and give them the resources so they can do a good job. Some of them don't even have a chair to sit on, let alone all of the other resources you need to educate children. Some have never even touched a computer mouse before, that's where the Digital Literacy programme comes in, we are teaching them," says Violah.
Maths programmes focus on the content they need to teach learners, as well as personal development and leadership, and how to conduct assessments and classroom management.
There are many individuals who assist with the programme on a regular basis, and are essential ingredients to the success of the organisation. The outreach has three other full-time employees, Tumelo Nkambuke, Allison Liebenberg and Beauty Mashego, three part-time consultants, and several volunteers and interns (many of whom are graduates from the programme).
When asked about the support from the Uplands community, Violah enthusiastically says, "Everyone has been beyond amazing. Uplands Prep and Uplands College have united with the outreach programme, the headmasters give their full support, and the teachers get involved too. We take a full Quantum of Uplands teachers on a regular basis to the community schools to show them the work we are doing, I think it's an eye-opener for them too. We have great support from the executive committee, donors and stakeholders too, but of course are always in need of more to keep the ball rolling."
Uplands Outreach focuses on one school circuit only, in order track the impact it is making, and it goes without saying that all those involved in the programme are passionate about their vision "raising the achievement level for all".
"What we do here with the outreach programme is a drop in the ocean, as we can't reach every school, but we are definitely making an impact in rural Mpumalanga. I always wonder about the rest of the schools in the country that don't have an opportunity to be partners with such a programme."
As Nicky so rightly put it, "All children should experience the joy of being in the hands of a great teacher," and this sums up the very essence of Uplands Outreach. Since its beginning in 1994, the achievements and the impact of the programme have improved by leaps and bounds, as teachers and pupils in the rural community get a chance at a brighter future, and all this is made possible by shining stars like Nicky and Violah, and their team members with hearts of gold who want to make a difference.
Get in touch
To learn how to make a difference visit
www.uplandsoutreach.org
Nicky de Bruyn, 013-751-5057, ndebruyn@uplandscollege.org or vmoya@uplandscollege.org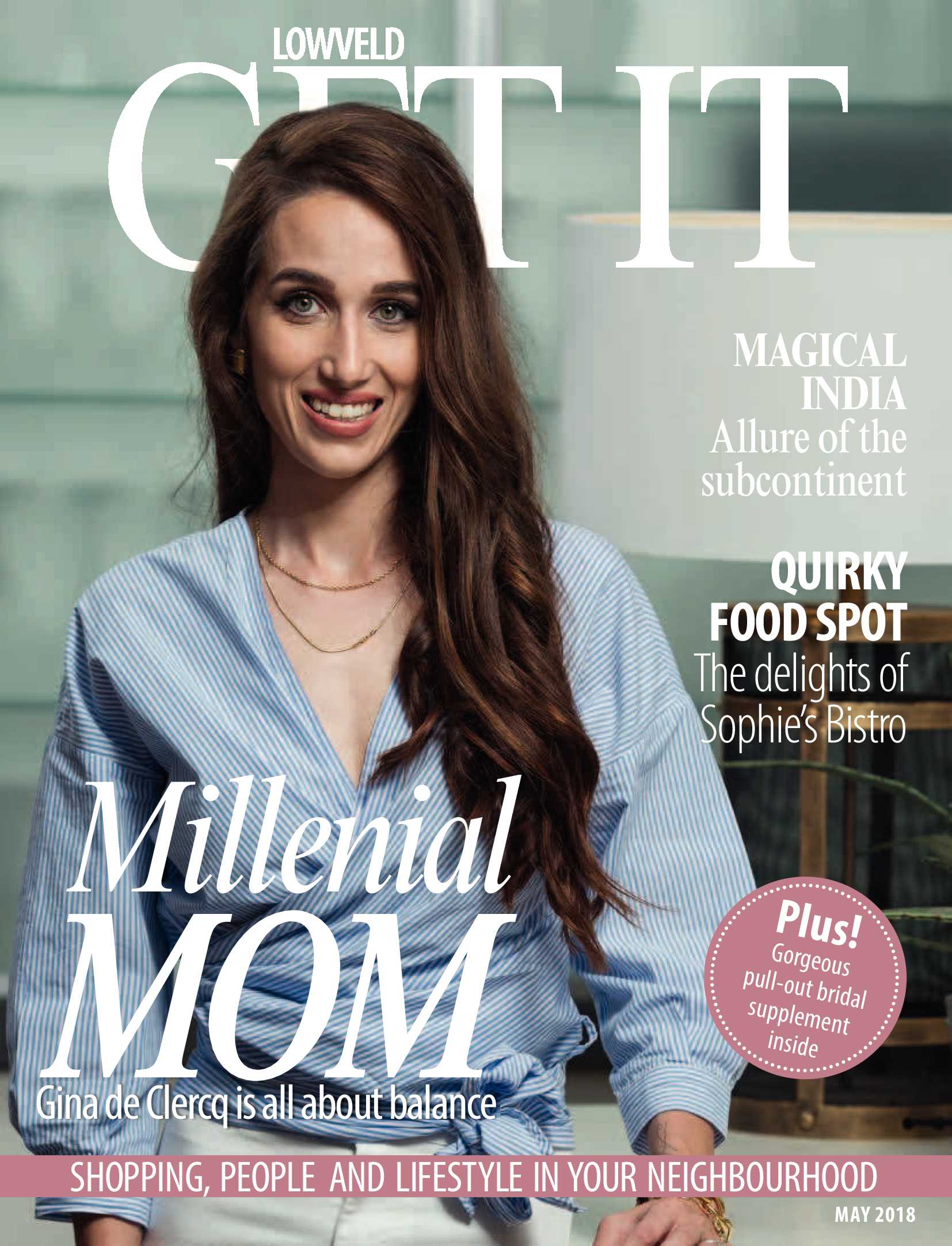 May Spoil
The utterly gorgeous Mugler Alien Flora Futura!
Canon's SNAPSHOT of the neighbourhood!
We're all about neighbourhoods. The streets. The restaurants. The parks. But most importantly… the people. This is your opportunity to capture what's best about the people and places where you live. Your chance to show off your neighbours and the hood… and to win not only fabulous Canon cameras, but also to have your work published in your local Get it magazine. What are you waiting for? Get out your camera, get snapping and you show off your skills and your neighbourhood.
is a national brand of premium free magazines available in centres across the country.
to see other Get It magazines in the network.