Kiss of Steel
Born-and-bred Mbombelan Miquette Rosslee has a passion, one which may at first seem a little dangerous to the uninitiated. She is a second dan black-belt instructor, in the magnificent art of Haedong Kumdo, or traditional Korean sword fighting.
A vivacious and bubbly 19-year-old, Miquette started martial arts at the tender age of five, mainly because her parents wanted her to learn some form of defence to protect herself, should the need ever arise and also as a way of instilling determination, strength of character and discipline. She initially started off with tang soo do Korean karate, but never felt it was quite right for her. She then tried her hand at the sword class and fell in love with the flow of the sword and the graceful movements that are part of the beautiful art of Haedong Kumdo. Apart from teaching synchronisation and harmony, it also teaches cooperation, balance, coordination, respect and discipline.
Miquette is also accomplished in Krav Maga, a self-defence system developed for the Israel defence forces. She attended a seminar on Krav Maga hosted by Xander Davis at Wolves Academy, where she does all her training, and enjoyed it thoroughly, and she has since attained her fifth level. "I love Krav Maga, but the sword is still my absolute favourite," she smiles shyly. "I love everything about Haedong Kumdo, it is what I think about last thing before I go to sleep at night and first thing when I wake up in the morning."
Miquette is very close to her family, especially to her younger sister Chrisandra-Mignon, who is soon to turn 16. She also adores dogs, particularly her own. The family has nine Rottweilers: Anja, Alex, Xander, Zoé, Katana, Romeo, Talia, Nitro and Willow three of which, Katana, Alex and Talia, she has adopted as her babies. "They are big, black loveable beauties. They protect us and are part of the family. And family means everything to me." The Rosslee girls also love anime and manga, and Miquette dabbles in illustration herself. "But only a little and it's just for fun," she laughs.
The art of sword fighting is graceful and beautiful, I always think of it as dancing with a weapon in your hand
Miquette is planning on studying events management, mainly to have something behind her to fall back on should she ever need to, but also because it will help her to plan her own dojang, which is her dream. She also intends taking her martial arts as far as she can go, rising to the very top of the ranks. Xander, Miquette's master, is a fourth dan, and between every stage the student needs to wait a certain amount of time before they can move on to the following stage. Ultimately, she would like to spend a year studying under the Kendo masters, and when she starts her own dojang, to infuse the two styles of Japanese and Korean sword.
"My martial arts define who I am," she says. "It has helped me mentally and physically, and it means everything to me. It is invaluable as a life skill, and anyone with determination, an open heart and an open mind should consider doing it. It is the best thing for children, it teaches a sense of respect for yourself, your elders as well as others, and it also teaches discipline." It is also highly beneficial for kids who are difficult, or find it hard to focus. It isn't just a sport or activity like cricket or rugby, it's a life lesson; you carry it with you wherever you go, and use it in everything you do, it benefits you in countless ways.
"It also has a lot to do with creativity, for me," Miquette muses. "The art of sword fighting is graceful and beautiful, I always think of it as dancing with a weapon in your hand." And that, at the end of the day, is the bottom line here. Haedong Kumdo is a discipline that epitomises flowing elegance while sheathing a hiss of cold, hard steel.
Get in touch
Email Awie or Xander Davis at
info@wolvesacademy.co.za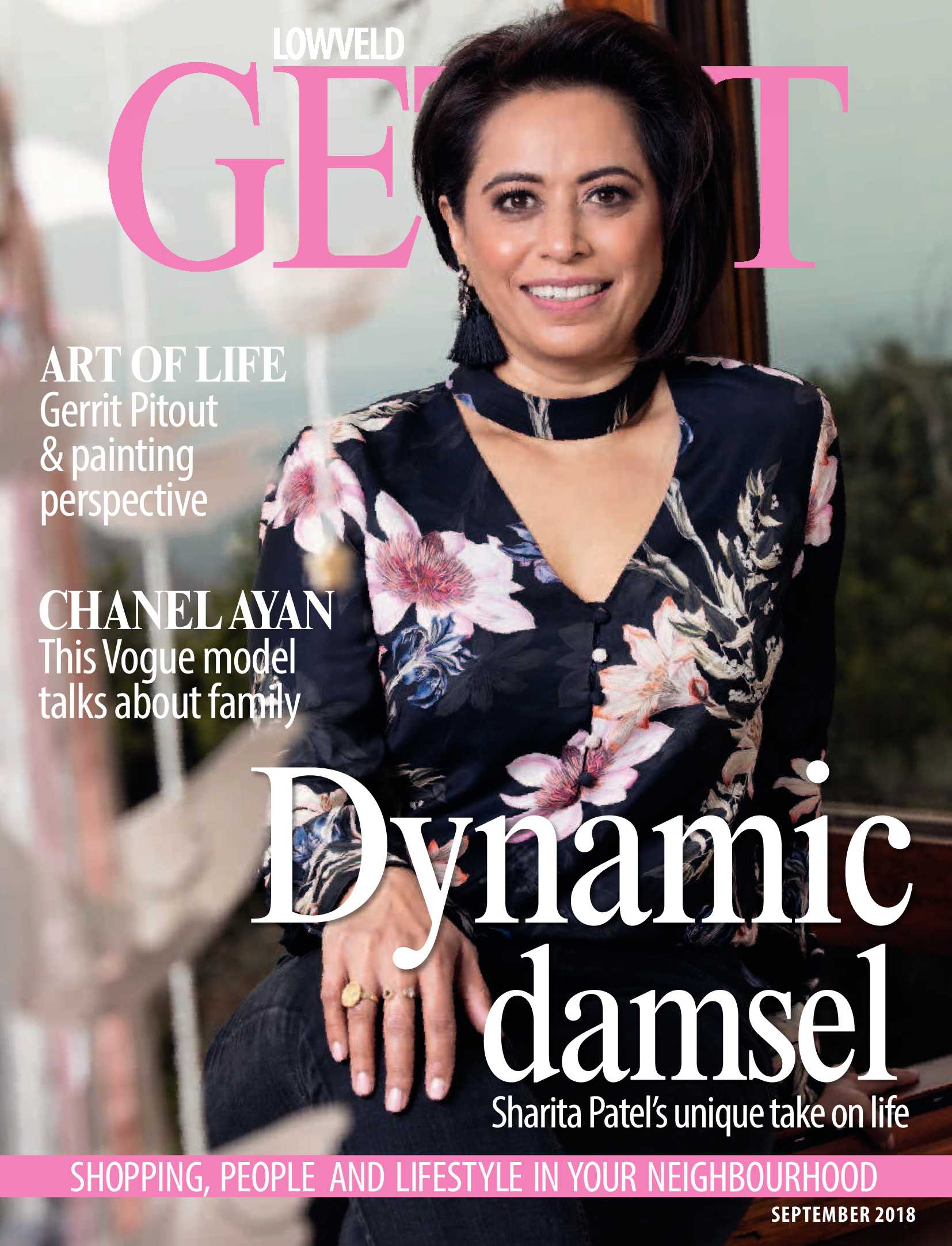 Share the pet love
Entries have been streaming in for the Love your Pet competition and these pets are too precious!
Spoil your locks this September
Time for a fresh cut, for a fresh look.
Happy birthday FAT bastard!
Life, like FAT bastard, should be filled to the brim and enjoyed in large, delicious gulps. 
is a national brand of premium free magazines available in centres across the country.
to see other Get It magazines in the network.