Intuitive interpretation
Cathy studied teaching but always had a passion for photography. She took her camera with her wherever she went and also joined the photography club at school. She learnt how to develop film in a dark room, and created her own. She bought film in bulk and learnt how to roll her own, and loved the developing process. Cathy was always taking photographs of people and their children as a hobby, and more and more people started showing an interest in her work. Requests started coming in hard and fast, and she loved the work.
Cathy had always wanted to photograph a wedding, and the opportunity presented itself when a friend was to get married. She suggested it and it was agreed she'd be the official wedding photographer for the day, and the rest is history. She loved it.
Cathy was still teaching at the preschool, but in conjunction with this and starting to take more and more photographs, life was becoming a tad chaotic. She'd be teaching during the day and then processing and developing at night, not to mention weekends being taken up with shooting weddings at various venues across the country. In a leap of faith, she decided to back her passion and give up teaching.
Added to this was Cathy's penchant for perfection, every photo was edited and checked to the nth degree. "I would take the pictures, edit them and add them into a beautiful storybook album, which took me forever to put together!" she laughs. As is so often the case in life, one thing led to another and Cathy's wedding photography opened another door. While photographing a wedding at The Cowshed, a beautiful event venue, outside Lydenburg, Cathy came across a few Nguni cattle, and fell in love. They now form an integral part of her subject matter. "I adore them," she says. "And also the Ankole cattle in Angola, they are simply the most beautiful animals to photograph."
Because Cathy doesn't want to exhaust the subject matter, she started branching out and looking a bit further afield. "I started casting my eye on the bush, and thought about applying the same technique to other subject matter pertaining to the bushveld, the beautiful aloes, for example, and the animals, especially elephants. I love botanicals. I also do a lot of trees."
Cathy has a special affinity with open spaces, and loves capturing images of the beach. She also loves the sunrise, and tries to never miss one. "No matter where I am, I love to catch the sunrise. It grounds me for the day." She also loves soft, muted colours, very bright and vivid colour doesn't appeal to her. Her elephants and trees are frequently in black and white or tones of sepia, with soft, muted greens. These pictures are more than just works of art up on a wall, they represent adventure, dreams and beauty. Each one tells a story, such as the stunning, albeit stark shot of the pelicans on a Namibian beach, indicative of a remote and isolated, yet achingly lovely place. Cathy's most popular prints are of elephants, trees and the Ankole. "One thing to always bear in mind," she says. "There are so many people doing something similar that you have to make sure you keep one step ahead. Often, people will see your work and seek to achieve a similar effect, sometimes by employing the same style or placement of subject matter."
She has recently branched out into linen, and launched a range of cushions at 100% Design Expo in Johannesburg last year, an avenue which she thoroughly enjoys and would like to investigate further. Cathy's work is minimalist and contemporary in style and most of her images are a limited edition. Some of her botanicals are in print runs of 50, but that is the highest they go. The Ankoles are 20 and most of the rest are in print runs of 10, so as not to dilute the brand. She does all her own printing, and the images are printed on high-quality art paper.
Cathy has a few exhibitions under her belt, for example she has exhibited at Everard Read and Casterbridge Gallery, and is hoping to do more. Her shop Editions came about when the KMI Airport management approached her and said they have an open space, and suggested she display her works. As with most artists, Cathy finds it difficult to market her own work, and decided to go into partnership. Editions opened its doors in November last year, and is well worth a visit. The gallery showcases the work of a number of local artists, and Cathy's beautiful photographs will take your breath away; it is a close call between appreciating them for their beauty as photographs or admiring them as exceptional works of art.
Get in touch
083-391-5840 or
admin@cathyprettejohn.com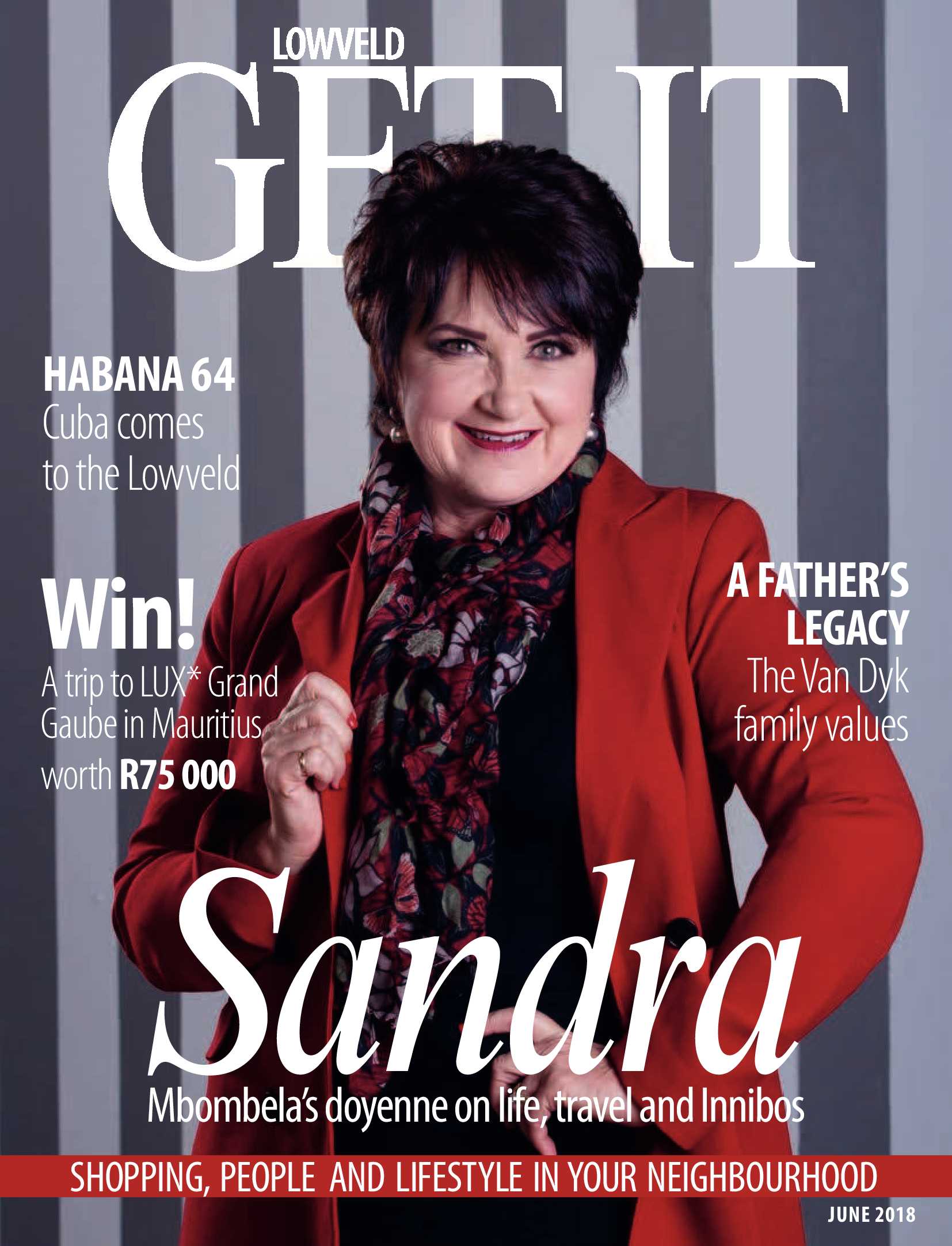 Win!! 2 sets of double Tickets to Stroomop Inspirasie
Ivan Botha and Donnalee Roberts's new film, Stroomop, launches on 9 Aug, and as part of the campaign we are giving away two sets of tickets to two lucky readers to attend the Inspiration Day at Innibos on 30 June from 11h00 – 13h00. 
Win!
Keep warm… A scarf is the ultimate accessory, whether you wrap it around you in chilly winter weather or lightly drape it over a shoulder for summery evenings. This month we are giving away this super stylish pashmina from Nevills in Riverside Mall.
June Spoil – An island holiday for two
In need of a really special treat?
A fairy tale for modern times
Being massive fans of everything royal (especially the recent wedding between Meghan Markle and Prince Harry) we absolutely cannot wait for the release of this 124 page royal bookazine, The Royal Wedding: A People Magazine Exclusive Collector's Souvenir (R100).  
is a national brand of premium free magazines available in centres across the country.
to see other Get It magazines in the network.