Island style
Our businesses keep us incredibly busy and most times we work when people are on holiday. Then we go away when others are working. We choose and plan our holidays carefully, with purpose and we try to make the most of them wherever we can. We love working but, without switching off and taking a decent break from running our respective empires, we are no good for our businesses. We owe it to ourselves to stop and take a break.
Where did you travel to, which island did you visit?
We chose to travel to Mauritius because as South Africans we don't have too many options regarding the value of the rand. Our "travel goddess", Annelize Koorts, assembled a tailor-made package that included our luxury accommodation, all entertainment, food and beverages. Throw in sun, sand and a tropical-island paradise – we had a divine trip.
Why did you choose this destination?
Tiger, my husband, will go anywhere as long as there is a golf course that he can play on. I will go anywhere as long as I have beautiful accommodation and can enjoy delicious food in a relaxing atmosphere. More so if I don't have to do the cooking. We are easy that way.
It could only be Mauritius. An all-inclusive package is the way to go. It included the flights, fabulous accommodation and all our meals. That is breakfast, snacks, lunch, afternoon tea, more snacks, dinner and all beverages. We had a choice of four magical restaurants. The bar fridge in our room was packed with drinks, including mineral waters and snacks, and free golf every day as much as you can play at a very exquisite course.
In short, good value for money, proximity to the island experience, and sun and surf made Mauritius the best choice. And a great one it was.
Where did you stay?
We stayed at the Ambre Resort & Spa, it was everything we needed. It's situated in Belle Mare, on the east coast of the island. The resort is geared more towards couples, and spending time in each other's company is the aim. For example, spending quality time in a spa, having a massage together or playing a round of golf. Late nights and raucous parties are not part of the scene. Just having quality chill time makes it all worth the money spent.
What was the best experience of your trip?
I would say it was the feeling of being treated in a special way, from the moment we landed to the time of our departure for home. The warm, friendly, nature of the Mauritians means that they make every effort to make your stay as enjoyable as possible.
We were constantly asked, "What more can we do to make your stay more enjoyable?" You can't beat that genuine attitude. Tourism is the most important commodity (other than sugar cane) for the Mauritians. Hindi, Christians, Creoles and Muslims live in peaceful harmony, respecting one another. Now that's paradise.
What was your worst experience?
Tiger's nine iron went missing somewhere en route to Mauritius. We assumed it happened at OR Tambo International Airport.
We only noticed that it was missing when we arrived at the driving range at the magnificent world-renowned Ile aux Cerfs Golf Course.

Tell us about your golfing experience?
Golf is an expensive activity in Mauritius. One would pay on average around R3 000 per person to play 18 holes. But with the all-inclusive package Annelize put together for us, the golf at the resort was part of our tour package.
Tiger said the Ile aux Cerfs is a very challenging course. The golfer needs to keep his head in the game when playing. Because the course is situated on an island, the wind plays a major role. The pot bunkers and tropical vegetation make it an awesome experience.
Tiger played well and thoroughly enjoyed it. I, on the other hand, was so totally distracted by the aroma of crayfish braais and the breathtaking scenery, that it was impossible to concentrate on my game. I was done for by the sixth hole. Tiger played every day, at different times. He had to travel by boat to get to Ile aux Cerf, which is a golf island. The views were spectacular.
Tell us about your food experience. What was good and what was strange?
The staff at the resort made a huge effort to keep food interesting and exciting. Evening meals were a themed affair. The food is an eclectic fusion of all the countries that colonised the island in times gone by. The wonderful mix of seafood, spicy Asian and French cuisine makes for interesting meals. The pastries are the best ever. So light, delicate and extremely decadent.
Advice or tips for future travellers?
We were happy that our package with World Leisure Holidays included travel insurance. However, there were a few hitches when we reported a golf club was stolen or had gone missing from our luggage.
Ensure you read not only the "fine" print in your travel-insurance package, but also be sure to understand the terms and conditions that you have. Adequate medical insurance is imperative when travelling to and in a foreign country.
When taking out the insurance specify valuables such as jewellery, sport equipment or luxury items and their replacement. If you need to add to your insurance do so beforehand. When travelling to an island destination, take the relevant precautionary medication such as antinausea, sunburn, headache tablets and so on with you.
If you have to take prescription medication, ask your doctor to write a letter stating which medication you are on and why.
Also all medication, chronic and acute, must be packed in transparent packaging in your hand luggage.
What would you do differently?
We would have taken a lot more taxi trips to various different places on Mauritius, to learn more about what makes these wonderfully warm, friendly, peaceful and energetic people tick.
A great advantage to South African travellers is that it is only a three and a half to four hour flight away. Prospective travellers must choose the right time of the year to visit this tropical paradise, as the weather patterns can play havoc with your holiday.
We are definitely saving up for our next trip to Mauritus, that's for sure.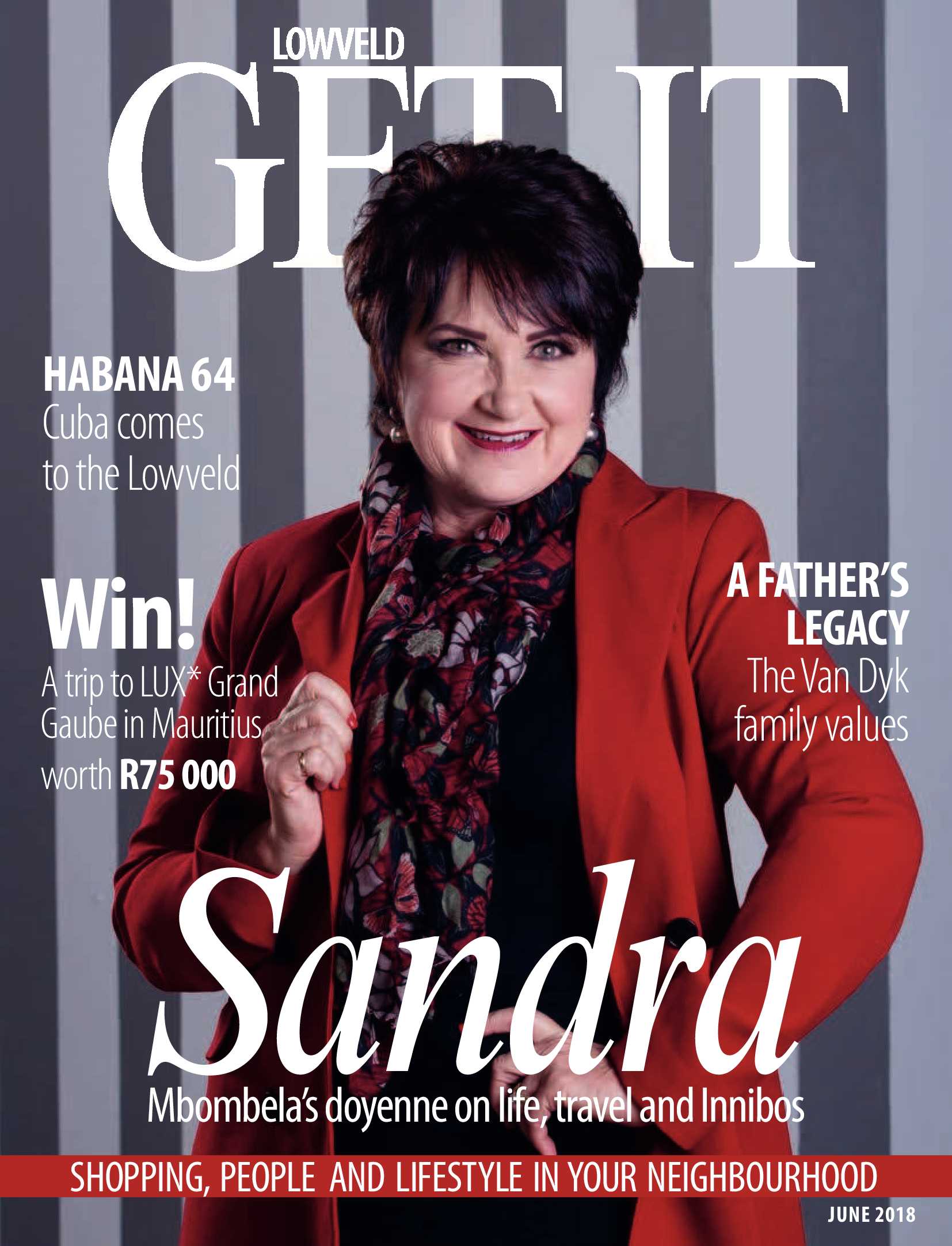 Win!! 2 sets of double Tickets to Stroomop Inspirasie
Ivan Botha and Donnalee Roberts's new film, Stroomop, launches on 9 Aug, and as part of the campaign we are giving away two sets of tickets to two lucky readers to attend the Inspiration Day at Innibos on 30 June from 11h00 – 13h00. 
Win!
Keep warm… A scarf is the ultimate accessory, whether you wrap it around you in chilly winter weather or lightly drape it over a shoulder for summery evenings. This month we are giving away this super stylish pashmina from Nevills in Riverside Mall.
June Spoil – An island holiday for two
In need of a really special treat?
A fairy tale for modern times
Being massive fans of everything royal (especially the recent wedding between Meghan Markle and Prince Harry) we absolutely cannot wait for the release of this 124 page royal bookazine, The Royal Wedding: A People Magazine Exclusive Collector's Souvenir (R100).  
is a national brand of premium free magazines available in centres across the country.
to see other Get It magazines in the network.