Like the wind
Jody, beautiful in her charcoal coat and ash-grey muzzle, and Shakira, a vivacious and bubbly blonde, are two perfect examples of this noble and glorious breed, and as their person, Mbombela's Willem Abrahams, says they are simply fabulous dogs. "But don't be mistaken, they are not the gentle, sweet-natured canines everyone thinks they are! They can be quite vicious, and on top of that, they are stubborn. They tell me what to do, not the other way around," he laughs. Indeed, Afghans are not the sort that like being told what to do!
They are often bred as show dogs, and as such are frequently not treated like canines at all. "People tend to go a bit too far," Willem muses. "In some cases they plaster their homes and keep the dog confined to a specific room, so as not to chance them getting anything caught in their silky coats. My dogs are dogs, and they come in and out of the house, and play in the garden at will." He used to show them at one stage, and was quite a well-known name in Afghan circles, having inadvertently been the proud owner of a highly sought-after and very rare black domino, whose colouring is a striking mixture of swirled cream and black.
Afghans, while not very common in South Africa and also exceptionally expensive, are not new to the world of dogs. Their origins have been traced as far back as 5 000 BC and they are one of the oldest dog breeds in existence.
They were originally used to hunt in the deserts of Afghanistan, and over short distances can reach speeds faster than that of a greyhound. They also have exceptional sight, and their long coats offer protection from the cold in high altitudes. In the 1800s and 1900s, the British discovered this wonderful breed and took it back home, and not long after, the Americans did the same, adapting the Afghan to become more of a show dog, which requires a rigorous grooming routine.
"Afghans are not fluffy toys. They require a lot of attention and affection. They need to be walked and groomed religiously, with frequent brushing as they shed year-round. But there is never a dull moment with them, they are eternal puppies. And don't leave anything within their reach," Willem warns. "They will find it and they love to steal. They are very large dogs, and when standing up on the back legs or jumping, they reach remarkable heights." As he says this, Jody and Shakira watch him closely, with the naughty smile and playful eyes so characteristic of this breed, almost like children who have been caught raiding the cookie jar.
Afghans are highly intelligent and have outstanding reasoning skills; they are also courageous, playful and independent. "Jody is an agreeable, amicable dog with a gentle nature, but Shakira… When she was a puppy she would shake and jump around like a jack-in-the-box, a real Shakira. There was really no other name for her. She is an absolute character! And they can both be temperamental when it suits them.
"They also think they are still puppies, and are quite happy to drape their large selves over your lap, and love to lie on the furniture," he laughs, as both Jody and Shakira look at him knowingly, as if to say, "Well, why not?". These two are in the pound seat, and you suspect that they consider this nothing less than their due as such patrician creatures.
You can certainly see where Shakira gets her name; she shimmies along, a decidedly coquettish and gorgeous girl. Running, her coat and ears streaming behind her, she is a vision of pure beauty, streamlined and graceful, fur like spun gold.
Jody sits knowingly, watching the world with a wisdom and dignity that defy the mischievous glint in her eyes. They may not appear so, but Afghans are tough, built as they are for desert conditions and without the afflictions that many large dogs suffer from, such as hip dysplasia. They are also wonderful companions, and Willem has been an Afghan man for 35 years now. "They are very social dogs, and don't like to be left alone," he says. "We are part of a pack, and when I go away they will howl like wolves, a mournful and haunting sound that terrifies the neighbours. But how I adore them."
Watching Jody and Shakira chase each other, the sun glinting off their silky fur, you can certainly see the resemblance to boisterous and playful children. But when a dove alights on the grass you immediately see their origins coming into play. Stiff and alert, they adopt a hunting pose, sniffing the air cautiously, ready to leap into action at the first sign of movement. The bird senses danger and flees in the nick of time, as Shakira runs and leaps into the air.
The desert people call these dogs tazi, the Arabic word for wind, and watching her effortless leap, and the elegance, speed and agility with which she moves, it would seem there is no better way to describe these magnificent clowns of the dog world. As capricious as the wind, they are just as stealthy and fleet of foot.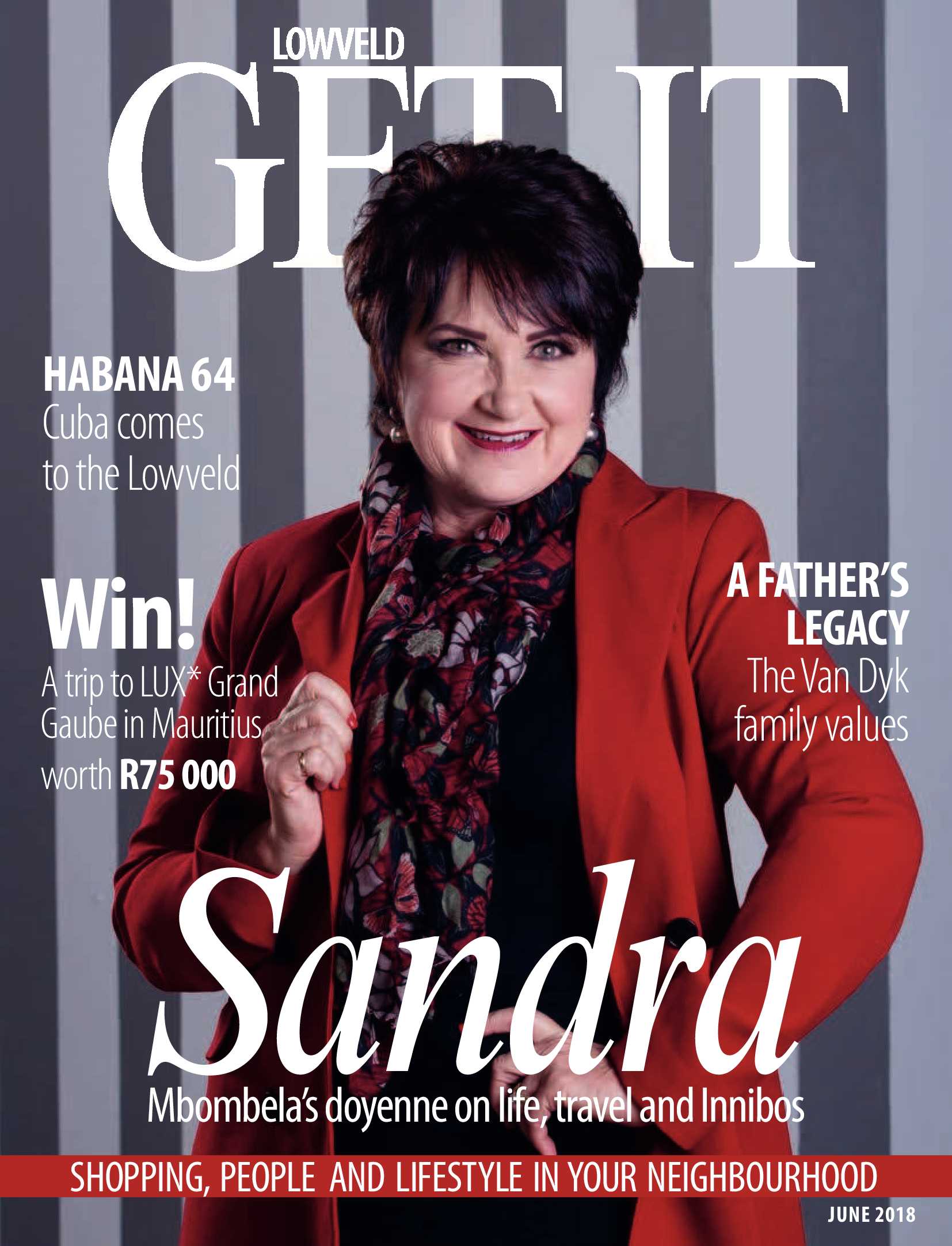 Win!! 2 sets of double Tickets to Stroomop Inspirasie
Ivan Botha and Donnalee Roberts's new film, Stroomop, launches on 9 Aug, and as part of the campaign we are giving away two sets of tickets to two lucky readers to attend the Inspiration Day at Innibos on 30 June from 11h00 – 13h00. 
Win!
Keep warm… A scarf is the ultimate accessory, whether you wrap it around you in chilly winter weather or lightly drape it over a shoulder for summery evenings. This month we are giving away this super stylish pashmina from Nevills in Riverside Mall.
June Spoil – An island holiday for two
In need of a really special treat?
A fairy tale for modern times
Being massive fans of everything royal (especially the recent wedding between Meghan Markle and Prince Harry) we absolutely cannot wait for the release of this 124 page royal bookazine, The Royal Wedding: A People Magazine Exclusive Collector's Souvenir (R100).  
is a national brand of premium free magazines available in centres across the country.
to see other Get It magazines in the network.