Second chance
In 2014 Isak lost an eye in a work-related accident. This has nothing to do with his eventual cardiac problems, but when he got flu in March the following year, he was reluctant to take more time off from work. Dragging himself along despite feeling dreadful and downing energy drinks to keep going, he was a walking time bomb.
Inside his chest, decimated and under pressure, his heart had enlarged to the size of a soccer ball and was functioning at only 7%. At 21 years old, Isak was at death's door, albeit blissfully unaware of what was coming – all he knew was that he battled to breathe while walking up a flight of stairs.
Enjoying the sunshine on a deck overlooking the Lowveld, Isak and his mom, Chrisna Combrink, take turns telling the story. His minute frame is bundled up warmly against a chilly breeze, as whatever body fat he had, disappeared a long time ago. The experience, they say, brought them closer together, although they wouldn't wish it on anyone. "If it weren't for his positivity and sense of humour, he wouldn't have survived," says Chrisna.
It's been a turbulent time. After diagnosis, Isak spent two weeks in Mbombela's Mediclinic, before being transferred to the specialist cardiac unit at Netcare Milpark in Johannesburg.
The plan was to hook him up to an external heart for 10 days which, in theory, would give his own heart a chance to recover and improve his cardiac performance. Things didn't go exactly as planned. "I had every conceivable complication," he smiles. "At one stage I had 14 doctors looking after me, every one of them specialising in something else." Among other things, his diminished blood circulation starved his bowels of oxygen, eventually leading to perforation, and removal – and many blood transfusions. It was three months before Isak saw the light of day again.
At the time of being discharged, his heart's performance was up to 45%. Although his workup for a transplant had been done, he was off the emergency transplant list. Something bugged Chrisna, though. "He was pale and thin and I knew something wasn't right." After four months at home, Isak's dad took him through for a check-up. By 1:30pm Chrisna received a call: they had found Isak a heart and the transplant would be done later that day.
"It was chaos," she smiles. She phoned her other son, Isak's younger brother, Francois, and said "let's go". They grabbed the "transplant bag" (at the ready for months) sorted the dogs out and hit the road. They made it in record time, with every traffic light and tollgate going their way, Chrisna recalls. In little more than five hours after the call, they walked into Milpark. The operation was performed at 2am the following day, Isak was wheeled out of theatre, his new heart donated by an 18-year-old. It started working immediately with absolutely no complications.
Unfortunately, the story doesn't end there. Transplant recipients are dependent on a cocktail of daily anti-rejection drugs, some of them with nasty side effects. Almost six months after the fact, and after a bout of bronchitis, Isak was diagnosed with Stage 4 lymphatic cancer. It is almost certainly as a result of one of the drugs, Prograf, which puts users at an increased risk of getting some kinds of cancer.
For anyone else, this would prove devastating, but after the initial shock, Isak takes it in his stride. "Cancer is nothing," he jokes. Now up to his third round of chemo, he smiles about being by far the youngest patient at the treatment centre. He admits it's been a roller coaster ride and understands he needs to take it easy in the foreseeable future. He has also accepted that life as he knew it, is over. "One has to erase the picture you had of yourself, and start drawing a new one," he says. "One has to get up and carry on."
The restrictions to his diet and lifestyle have been significant, ranging from having to be obsessive about hygiene to adhering to his drug regimen. "Everything, including his food, is planned in advance," says Chrisna. "Thankfully he's a perfectionist." She says she's cried many tears, but doesn't ask questions. Instead, they focus on dealing with issues as they arise. "I'm convinced that a less positive person, or a quiet, introverted one, would not have made it," she says about her son. "His sense of humour played a big part in pulling him through."
And although Isak mentions his "old" life, like riding motorcycles and jolling with friends, he's appreciative of life itself and of his support system. "Being ill makes you dependent on people, but I know that it won't always be like this. We're working towards remission."
Do your bit
In acknowledgement of the many pints of blood Isak has received, and to highlight the importance of donating, he has started a campaign to create awareness. On October 28, between 8am and 1pm, members of the public are encouraged to donate blood at KTM in Riverside Park, Mbombela. To see more, join the Bleed for Isak event on Facebook.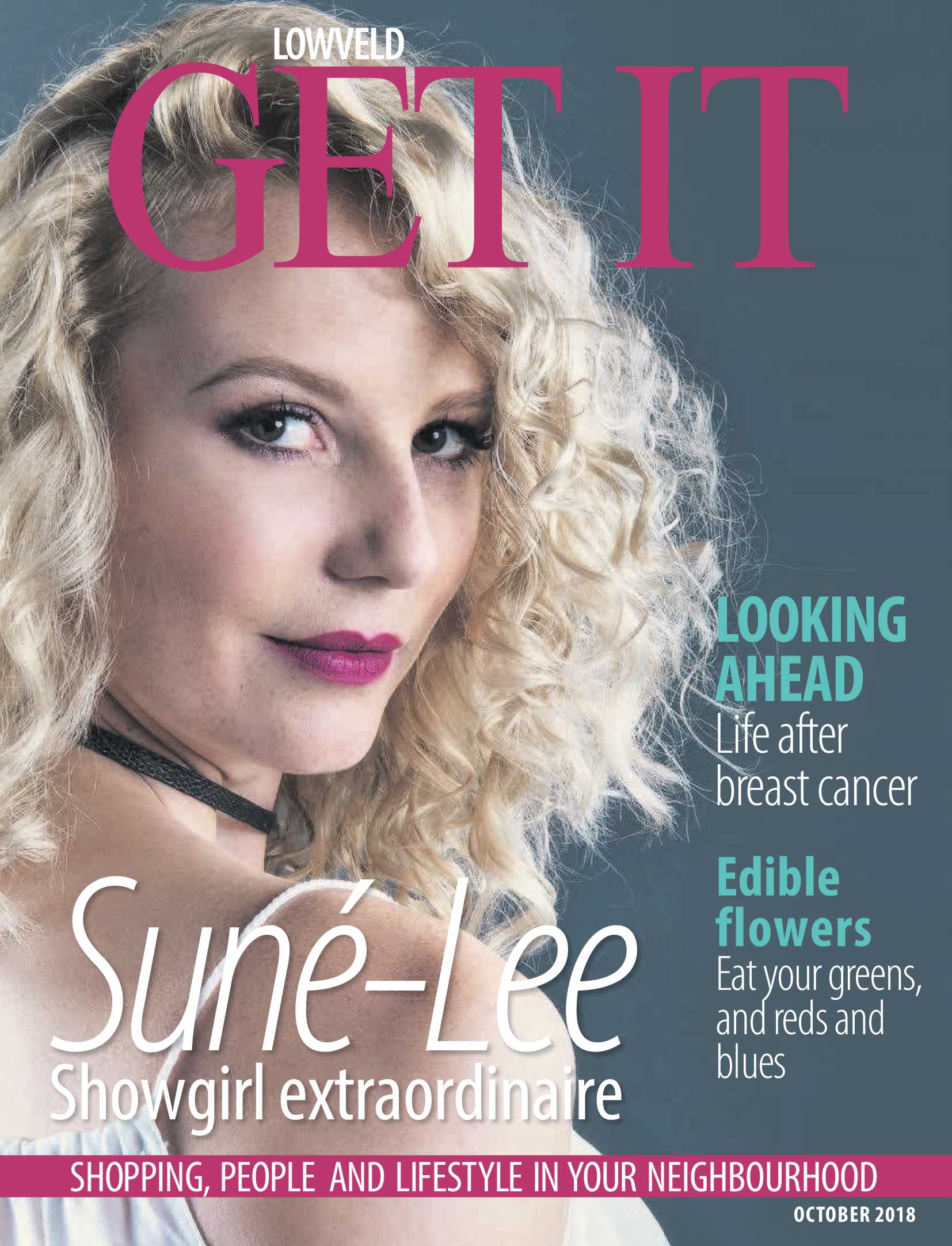 October 2018
This month's fabulous Get It Lowveld magazine!
View magazine

It's burger time!
Most of us love the idea of a burger, no matter what our food preference is, and burgers are certainly not for meat eaters alone.
Our October spoil
With your face to the wind you will feel the power of change this month.
Share the pet love
Entries have been streaming in for the Love your Pet competition and these pets are too precious!
is a national brand of premium free magazines available in centres across the country.
to see other Get It magazines in the network.