The Music In Me
Tell us a bit about your background: school, siblings, parents… that kind of thing.
I grew up in Mbombela, stayed here from 1997 to 2009 and then decided to study music at the Campus of Performing Arts in Pretoria. My parents stayed behind and still live there today. I matriculated at Hoërskool Bergvlam in 2008 which is also the festival grounds for Innibos each year – where I have also performed a few times.
Do you come from a musical family? What did you listen to growing up?
Music and art run quite strong in my family's genes, but I am the only one who does music as a full-time occupation. My dad used to sing in the Drakensberg Boys Choir and my mom used to play piano in church. I mostly used to listen to my parents' music as a kid (like Billy Joel, the Eagles, Dire Straits, Elton John). Later on, after discovering the electric guitar, I started listening and playing a lot of blues and rock such as Guns N' Roses,
AC/DC, Jimi Hendrix and Led Zeppelin, to name a few.
Do you have formal training in music?
I started playing guitar at 13 and had no tuition until I was 20. Most of my experience before that came from playing in bands, in church, with old guys and some friends.
Tell us about your album…
I recorded my debut album in 2014 at Wolmer Records and it was my foot in the door to the whole blues-rock scene. Inspired by my feelings, experiences in general and a past relationship, it was your typical "whisky, woman and blues" album, with an uplifting and aggressive rock side.
From a musical point of view it was inspired by artists such as Dan Patlansky, Albert Frost, Stevie Ray Vaughn and our favourite, Jimi Hendrix. The whole concept of the album was to give it a "modern Hendrix" feel but still be significant to us.
How is life in Pretoria? Are you finding musical opportunities there?
Life's great in Pretoria! It works for me, being in the centre point of the industry where lots of very well-known musicians and artists live. There are many great opportunities for upcoming musicians.
Are you still part of a band or going solo?
I have been doing my solo project for almost five years now, but I do play for other bands now and then for fun and extra exposure. I play for Bok van Blerk, SADC (an AC/DC tribute band) and a few acoustic local guys in the area.
Who are your favourite musicians? Influences?
I enjoy almost all forms of music but my specialty remains blues rock. A few artists I really look up to are Dan Patlansky, Albert Frost, Richard Pryor, Joe Bonamassa, Gary Clark Jr, Philip Sayce, Eric Clapton to name a few.
What do you do in your spare time?
I really enjoy going to the gym and working out. I also enjoy working with my hands, so sometimes I will sketch or do carpentry work for something around the house. Other than that, if I'm really lazy, I will watch a movie or play games.
Favourite movies? Games? Pastimes?
My favourite movies of all time are Forrest Gump, August Rush, Rocky and Rambo. My favourite cartoon is Dragon Ball Z and favourite games are racing, combat and flight simulators.
How would you describe your music?
The style of our genre has evolved in the past two years. Where we started out as a modern blues band, we have bent every rule of the blues genre and are now known as a "power blues" or "rock blues" band. The new album for 2017 and our latest song "Quicksand" will definitely explain this question even further.
Who does the music appeal to?
Our fan base stretches from ages 18 to 65. The modern sound appeals to younger audiences while the blues that leaks through some of the lyrics, solos and rhythms will still appeal to the traditional blues lovers which will be your older age groups. We have fans across the country, from English to Afrikaans people, and strangely enough we have more Afrikaans fans even though we're English.
Best gig ever?
This is quite a difficult question, but if I had to choose one of our best shows it would be in 2016 at Innibos' after-party at Stoep.
After our show at the Innibos on the main stage we headed off to find most of Innibos' VIP section there, plus a number of celebrities who especially came to see our show up close. I remember how Martin Bester was standing next to the stage looking at me as if he had seen a ghost! Everybody had such a good time and it really felt good to see the VIPs and celebrities cheering and enjoying themselves.
Dream gig?
I would love to share the stage with some of my role models as previously mentioned. I actually dreamt once that I was opening for Joe Bonamassa and we were on tour with him. I hope that dream comes true one day!
If you could see any band or artist live (current or past), who would it be?
I would have wanted to see Jimi Hendrix in today's time or even 20 years ago. Not only would I mind opening for Bonamassa, but I would also love to see him live, as well as Philip Sayce.
Plans for the future?
Our next step is the second album which is in the mixing-and-mastering process. When that's done we want to tour it across the country and then start with new merchandise that will complement our "new movement" in the scene.  Our third album will be a more laid-back acoustic country, rock, blues and folk album which we will then tour the country with. For the interim we are focused on playing at all the festivals and still getting the name out there with whatever shows we get booked for.
Advice for young musicians?
Stay true to who you are and believe in what you do. Always be polite and kind, especially when facing your fans, and also reach out to people in the industry because it's all about networking and having a good attitude. Be on time for your gigs and make sure you are well rehearsed, because you are only as good as your last gig! And… don't do drugs!
Get in touch
Like Jonathan Peyper on Facebook to find out more about the band.
Photo credit: Louise Pieterse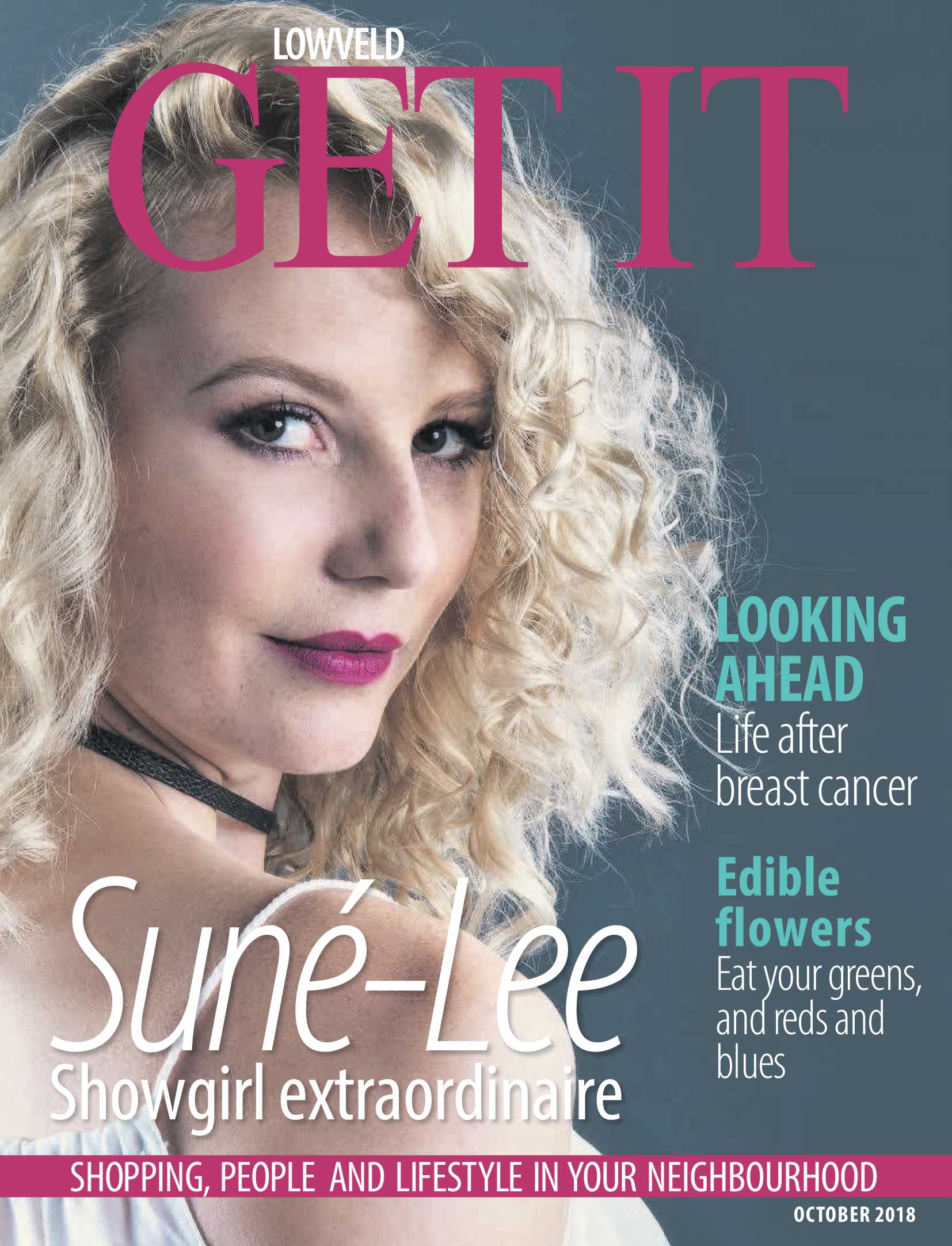 October 2018
This month's fabulous Get It Lowveld magazine!
View magazine

It's burger time!
Most of us love the idea of a burger, no matter what our food preference is, and burgers are certainly not for meat eaters alone.
Our October spoil
With your face to the wind you will feel the power of change this month.
Share the pet love
Entries have been streaming in for the Love your Pet competition and these pets are too precious!
is a national brand of premium free magazines available in centres across the country.
to see other Get It magazines in the network.