Fast Track to Success
The eldest of five siblings, and the daughter of successful parents, Lucia feels she has expectations to meet rather than laurels to rest on. A charming overachiever, LNM Autos was started while still at school, along with her childhood sweetheart, now husband, Lorenzo Pillay. Offering services related to panel beating and auto body repairs, it outgrew its first premises within a year and had to be relocated to cope with increasing business.
She lives in a man's world, but is thriving. "I'm young, I'm female and I'm black," she laughs when asked about challenges. "I had to prove myself from varsity." Especially in the beginning, Lucia says, she wasn't taken seriously, although her involvement equaled that of her husband. Her solution was to make herself visible; and to always show up well prepared. "Slowly, slowly the men warmed up to me," she grins.
I'm young, I'm female and I'm black. I had to prove myself from varsity
Lucia describes herself as level-headed, she studied business management at Varsity College and is about to complete a BCom in financial management. She enjoys strategic thinking and loves business analytics, a field she would like to move into one day. "I always enjoyed numbers, but was never a maths child," she explains.
She's rather unperturbed about the imminent birth of her first child, a boy, in a few months' time, although the rest of the family is going gaga.
She's all business about impending motherhood, and anticipates not being able to stay away from work for too long. As with everything else, she plans on pitching up well prepared and ready for any eventuality.
She then moves onto her first love: fast cars, an interest she shares with Lorenzo. Describing her husband as an adrenalin junkie, she says he has been involved in drag racing since the age of 14. In contrast, she enjoys the beauty of cars, both contemporary and classic. She's also quite the Lewis Hamilton fan. When they have time, they take their old BMW 325iS, her favourite, for a spin on the tourist route, stopping off for pancakes in Sabie or Graskop.
Lucia then moves onto more frivolous stuff, saying she's a girly girl who loves shopping, but with limitations. "I hardly do make-up – I really suck at it," she confesses. She sticks to a sensible regimen of cleansing twice a day, and adding a good serum and sunscreen. Shopping though, presents no problem. "I like dresses, but I'm not a heels girl. I'm mostly in sandals and flats, although heels make a difference, especially in business situations."
I like dresses, but I'm not a heels girl. I'm mostly in sandals and flats, although heels make a difference, especially in business situations
Throughout the conversation, Lucia mentions her mom, Victoria Agnes Macdonald, a woman who had a profound influence on her. "I have a lot of respect for the decisions she's made. She is a single parent who started with nothing and worked her way to the top. She keeps me motivated. She's my biggest critic and fan."
Her and Lorenzo's lives revolve around their respective families, and they enjoy a laid-back existence. She adores her husband, describing him as her "bestie since school" and someone who allows her to shine. Although they have similar personalities, he's definitely more outgoing than her, she says. "I've never been the girl with loads of friends, and to me, that's fine."
For some, building up a successful business would be enough, but to Lucia, this is only the beginning. She dreams big and has many grand plans.
"I want to work very hard so that I can travel when I'm 40," she smiles. "Nice lunches and dinners are fine, but grooving and partying have never been me. To me, this is only the beginning, a stepping stone to a much bigger vision."
Contact LMN Autos on 013-755-2338 or join the company's Facebook page
Correction
In the original printed article Lucia's mother was named as Glory Mkhonza and not Victoria Macdonald. We sincerely regret the error.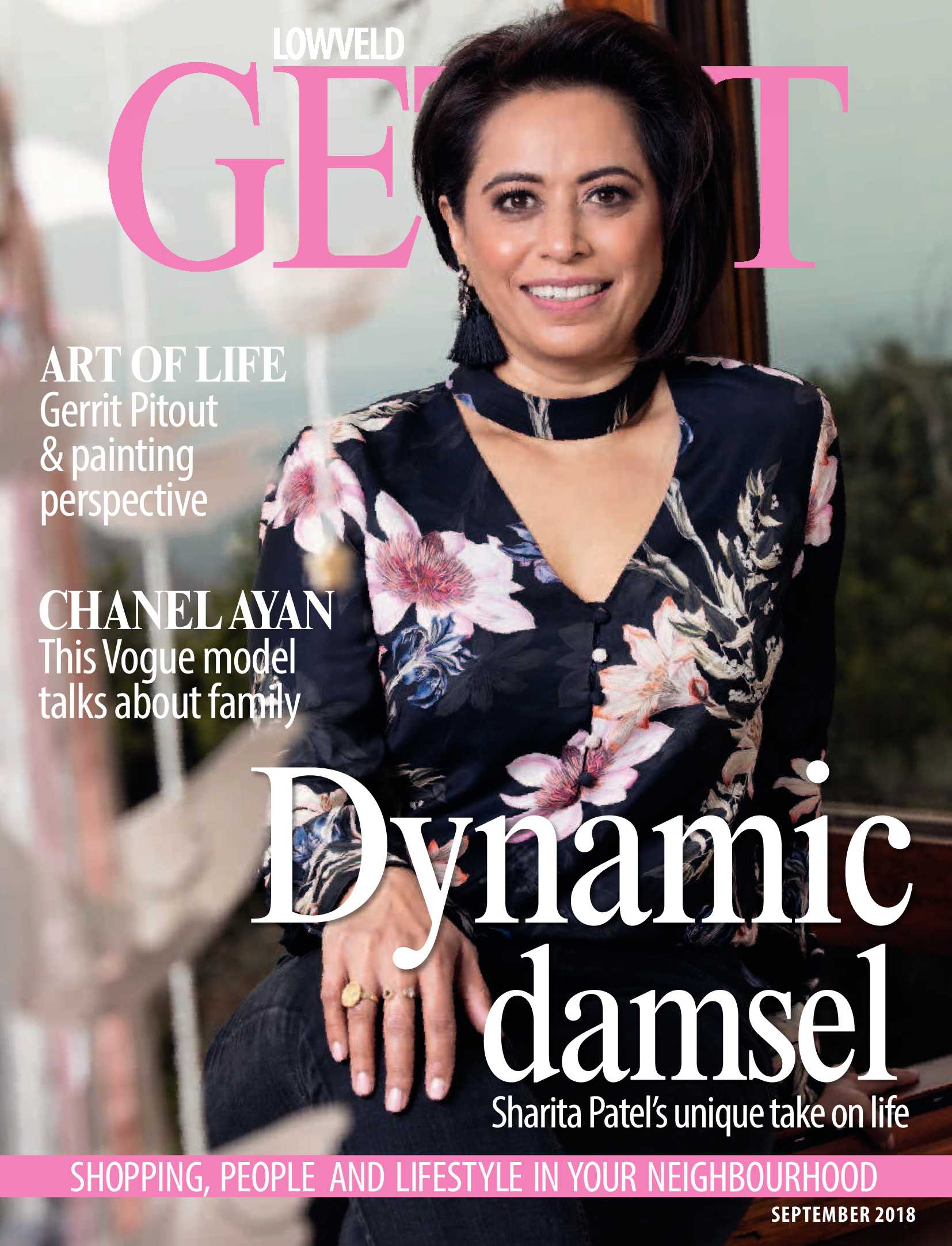 Share the pet love
Entries have been streaming in for the Love your Pet competition and these pets are too precious!
Spoil your locks this September
Time for a fresh cut, for a fresh look.
Happy birthday FAT bastard!
Life, like FAT bastard, should be filled to the brim and enjoyed in large, delicious gulps. 
is a national brand of premium free magazines available in centres across the country.
to see other Get It magazines in the network.