With love
Jorina met her husband, got married and moved to the family farm just outside White River, where she incorporates found objects into resin to create exceptionally beautiful costume jewellery – including rings, pendants and bracelets. It all came about when Jorina bought a bracelet from Mr Price, and upon studying it, realised that there was a piece of material wrapped inside.
She asked her husband how it got in there and he explained that it had been put into resin which was then left to set. She decided there and then she had to investigate further, and with a little help from sculptor Jean Meintjies about which products to use and where to find them, Jori was born.
The secret is to find exactly the right type of resin, and consistency is the key. The resin itself is mixed with an activator, a painstakingly careful process as the faster you mix the more air bubbles you get – exactly what you don't want.
You carefully pour the mixture into a silicone or rubber mould, ensuring that whatever objects you have inside are correctly placed; certain lighter or smaller things will float to the top and constantly need to be repositioned.
The mould is placed on a vibrating bed which helps to remove all the air bubbles, somewhat like tapping the side of the baking tin when making a cake.
The resin takes a few days to dry, after which the mould is removed and the item is carefully sanded down with sandpaper and water. Then a polishing machine is used for the finishing touches.
"I'm currently still using my husband's machine, a huge thing, but ultimately I'd like to buy my own. The most important thing is that you need patience for this, and quite a lot of it!" Jorina laughs as she deftly pours a thin stream of resin into the mould, not missing a beat or spilling a drop.
"And practise, of course, I haven't always been this steady." She hopes to go to Innibos next year with her wares and doesn't really ever want to own a shop or have a fixed routine. "I love the freedom of markets, as well as the sort of vibe you get from them. The people are informal and relaxed, and my time is my own," she muses.
Time is crucial, because with three children, a busy farm to help run, a husband and a business, there isn't much room left for relaxing. "It's hectic. There is always something on at school – a play, a match or tournament, or practise for something – and then you have to rush off. I wouldn't change it for anything, though.
"And I love doing this, I am enjoying it so much. I'd really love to travel around with my products and sell them at different markets, my family in tow, of course."
After having only been busy with Jori for a year now, fortunately, there is still plenty of time to get to that point.
Jorina has also started making use of old beer bottle tops, upcycling them into pretty pendants for kids. "There are always so many children at the market, I really wanted to make something for them as well, and they love these!"
The pendants are quirky and sweet, with pictures of whatever you fancy inside them –
horses, yourself, a friend, flowers or a pet – sort of like a locket without a clasp.
Jorina's bracelets are gorgeous, and when it comes to putting something inside, anything goes; you can use flowers, coffee beans, cork, stones, petals, feathers, leaves, buttons, coins, photographs, ribbon, bits of material, or paper, among other things. Instead of keeping your dried flowers in a scrapbook, you can preserve them for eternity in a bracelet, and the same goes for photographs of a special occasion or favourite place.
Her jewellery is like a breath of fresh air, reminiscent of a flower garden on a summer's day. Whatever your fancy, she is sure to have something in her range that you will love, be it a pendant with a dragonfly sketch, a pressed rose from your baby's christening or a bean from your favourite brand of coffee.
Get in touch
Facebook: Jori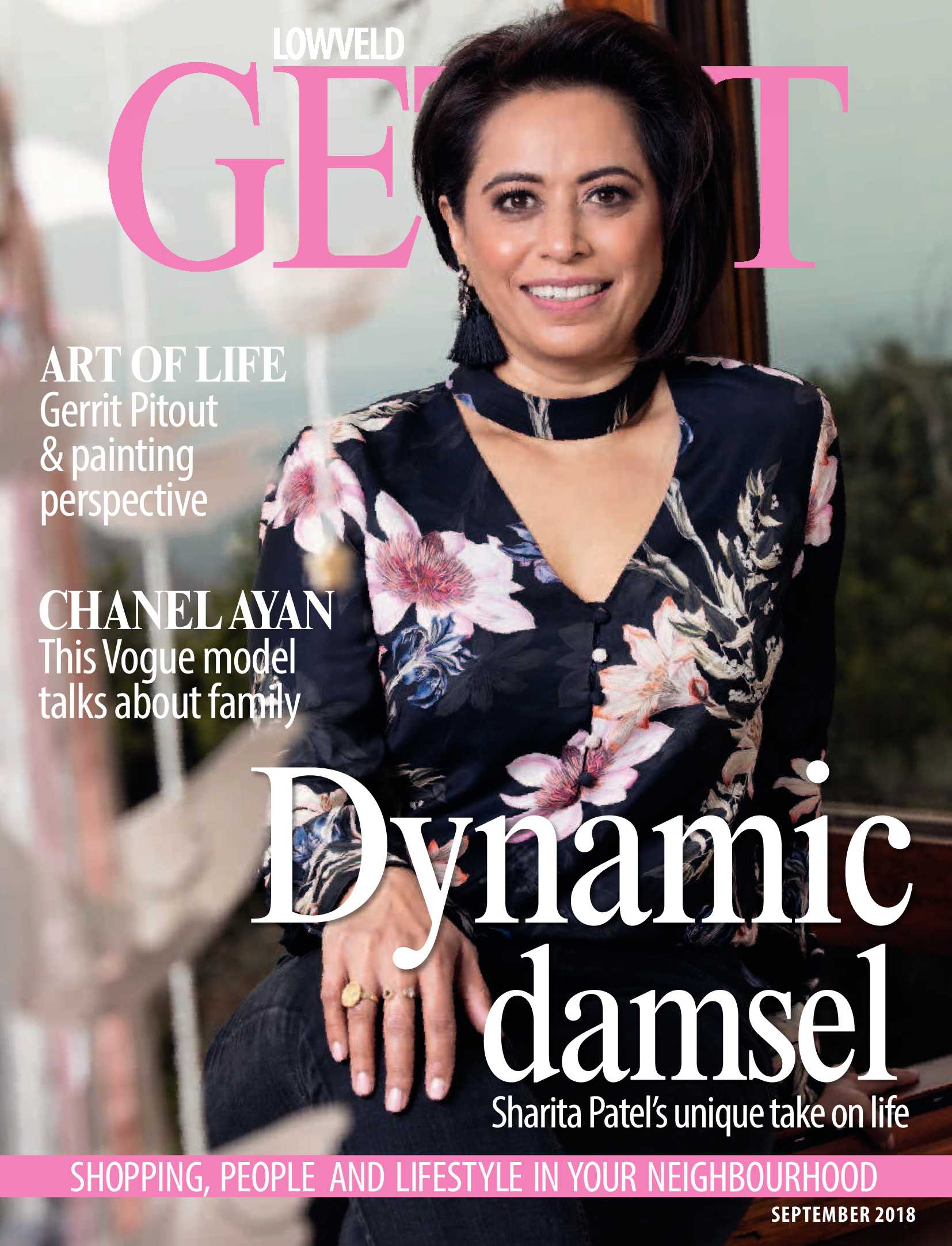 Share the pet love
Entries have been streaming in for the Love your Pet competition and these pets are too precious!
Spoil your locks this September
Time for a fresh cut, for a fresh look.
Happy birthday FAT bastard!
Life, like FAT bastard, should be filled to the brim and enjoyed in large, delicious gulps. 
is a national brand of premium free magazines available in centres across the country.
to see other Get It magazines in the network.