In time of need…
We don't have to spend any time dwelling on the country's alarming crime statistics and the horrors committed to people from all walks of society, but out of all these, children are our most vulnerable. Working with young people in these circumstances is not for everyone, but Benita handles her job with calm and aplomb.
Childline covers a lot of ground in Mpumalanga. A non-profit organisation, it provides a 24-hour counselling helpline for kids in distress, along with prevention programmes, skills training and therapeutic support for young people, their families and the community at large. Anyone who is concerned about a child's well-being, be it physical or emotional, can phone in.
Not all the calls are of a serious nature, as callers sometimes just need a shoulder to cry on about life in general. "We get kids who talk about their boyfriends, or problems at school," says Benita. "Some will phone in a few times before feeling confident enough to tell the councellor what the real issue is."
She says parents, neighbours or a teacher will often contact them with concerns. When urgent intervention is needed, Childline has access to 24-hour police response and can remove a child from a dangerous environment, if need be.
"The help we are able to offer is comprehensive, and involves caregivers and the community," she explains. "Support services make up a big part of what we do." Care workers go door to door to do needs assessments and according to their findings, a care plan is developed. It's not always on a grand scheme; sometimes a little intervention can make a massive difference in the overall functioning of a family or facility.
Many of the cases they deal with involve abuse, of which sexual abuse is the worst, Benita says, although many measures have been put in place to curb its frequency and deal with the fallout. In partnership with a number of child protection, non-governmental, community, civil and faith organisations, the Mpumalanga office works hand in hand with all other Childline branches in the other eight provinces, specifically on child abuse cases received through the provincial call centres.
Prevention programmes involve age-appropriate talks and puppet shows for small groups of up to 20 kids, as well as reaching out to teachers, helping them to better understand abuse and children's rights.
Crèche teachers are empowered with training workshops, enabling them to better look after the kids in their care, as well as ensuring early identification of abuse and neglect. A life skills and reproductive health workshop encourages abstinence or delayed sexual initiation to groups of young people in order to reduce the spread of HIV/Aids and teenage pregnancy.
Benita says the impact they have is measurable and they often see a heightened sense of self-awareness and confidence, especially among young people. "It's like a light goes on for them," she says. "It exposes them to vision and hope." Her outlook, in spite of everything the staff members experience, is positive.
"There are many people with a tremendous love for children," she says. "I urge people not to keep quiet. We don't judge on our phone lines. If you need help or have the urge to talk, do so."
Childline in a nutshell
The organisation does training and skills development for the public and private sector, as well as for volunteers. It is committed to the prevention of child abuse through the education and empowerment of kids, teachers and parents and has a number of branches across South Africa.
Social workers are available to assist people with preparing child witnesses for court, and it provides training for other professionals who work with children and child protection. It also provides therapy for abused and traumatised kids and their families. Childline's offices are open from 7am to 4pm, Monday to Friday and its services are free of charge.
Get in touch
Contact Childline Mpumalanga on 013-752-2770 or admin@childlinempu.org.za. Toll-free number 0800-055-555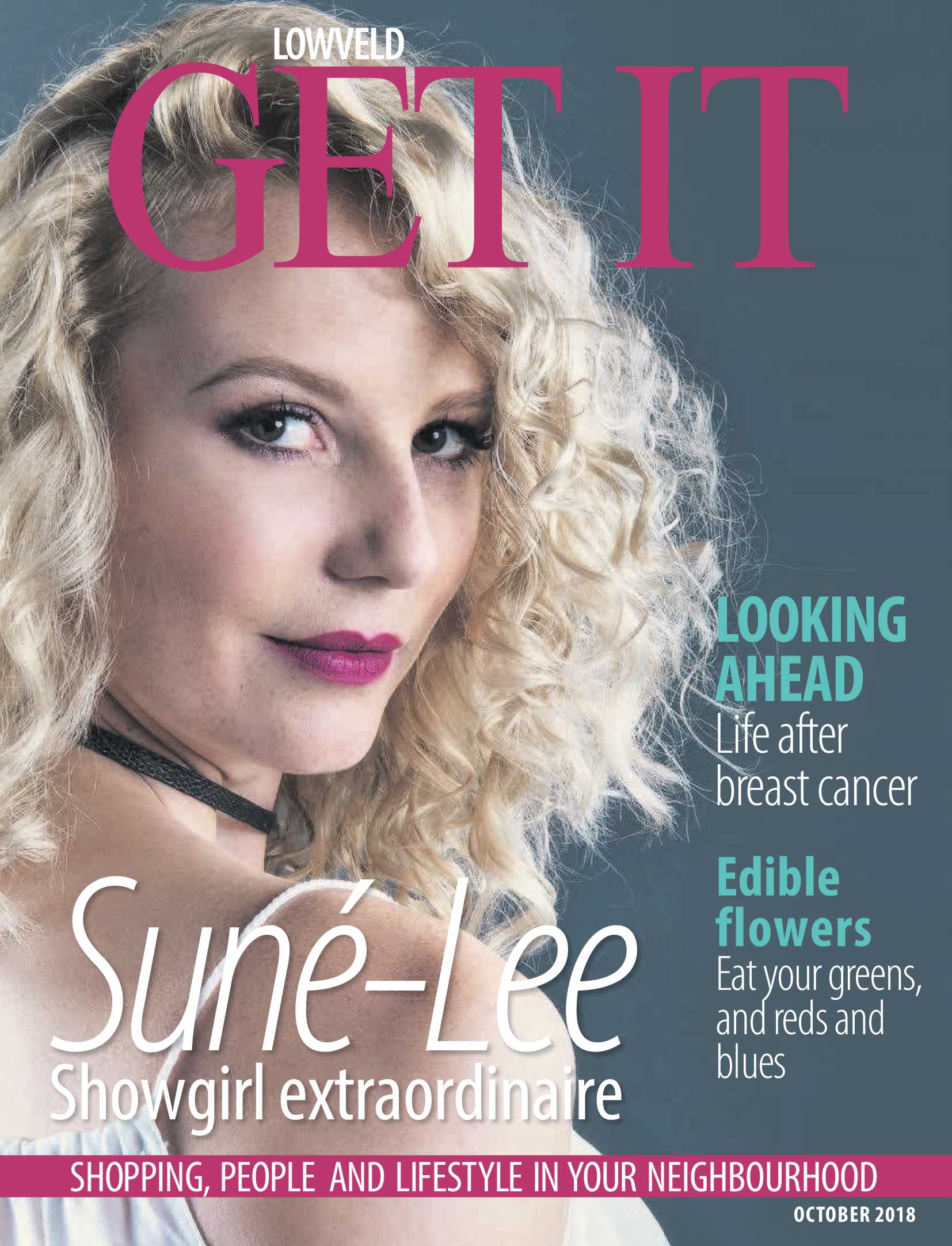 October 2018
This month's fabulous Get It Lowveld magazine!
View magazine

It's burger time!
Most of us love the idea of a burger, no matter what our food preference is, and burgers are certainly not for meat eaters alone.
Our October spoil
With your face to the wind you will feel the power of change this month.
Share the pet love
Entries have been streaming in for the Love your Pet competition and these pets are too precious!
is a national brand of premium free magazines available in centres across the country.
to see other Get It magazines in the network.