Designer of dreams
During Reiner's first winter in Mbombela, he stood on the balcony of his temporary residence, looking at the escarpment. It was covered in a white layer of snow. He can still remember that crisp feeling as if you could touch it with your hands. Being new to the Lowveld, Reiner assumed that the snow-covered escarpment was something that happens every year. Of course, it was the last time he saw snow in town, but then who would want to when we have such wonderful and mild Lowveld winters?
Reiner is an esteemed architect whose various buildings and projects have made an important contribution to Lowveld architecture over the 20 years since he has settled here. He is one of four sons who grew up in Pretoria and matriculated at the Deutsche Internationale Schule in the Willows before completing his architectural studies at the University of Pretoria. The decision to become an architect was made early in his life, indeed; he used to draw up house plans for fun while still a schoolboy.
Reiner calls himself a German-speaking South African and speaks the language fluently, as well as Afrikaans and English.
His German father grew up on a farm in Namibia, and his mother is the daughter of a German teacher. During World War II they were placed in an internment camp and later returned to Germany. Her father then received instructions to rebuild the German school in Swakopmund. Reiner's parents met at the University of Pretoria, where they were both studying.
Reiner's very first job was with the architectural firm Meyer Pienaar, in Johannesburg. The company, in association with Aziz Tayob and Hermann Schnepel, won a competition in 1997 to design Mpumalanga's new government building, and Reiner was appointed senior design and coordinating architect on the project. He had to spend three days a week in Mbombela and in February 1998 decided to move here. The project took five years to complete, but in the end, the Lowveld had won him over and he chose to stay permanently.
Barry du Plessis, Reiner's business partner, also worked as senior project manager on the Mpumalanga provincial government complex, and when he also chose to make the Lowveld his permanent home, they decided to set up their own company, Förtsch + Associates Architects. Since then, the company has been responsible for the design and project management of a wide range of successful building undertakings.
Commercial offices, hotels, high-density residential apartments, private residences, urban design projects, restaurants and private residential estates in Mbombela and other parts of the Lowveld and Limpopo are all part of their portfolio. "As business partners, Barry and I complete each other, and we work very well as a team. My weaknesses are his strong points," says Reiner.
One of the newest additions to the Lowveld's long list of tourist attractions is the 51-metre Graskop Gorge glass lift.
It allows visitors to descend from the escarpment down into the rainforest. Reiner's company was responsible for the design of this beautiful Graskop Gorge Lift Co, with restaurants and shops contributing to the whole experience. "The feedback we get on the project is incredible, people enjoy spending time there. Although some have complained that we have spoilt the nature, there was already an intervention when the Big Swing was erected over the gorge," he says.
"I think this is an exceptional way of showing people what these kloofs really look like, as well as the indigenous fauna and flora. We were very sensitive when working on our design. It is just one of hundreds of klofies along the escarpment; the rest remains intact just as it was created. In my opinion, it's wonderful to think that even people in wheelchairs can go down to the rainforest. Hamilton-Fynch, responsible for the interactive experience along the walkways in the forest, has also done an excellent job," Reiner adds.
His work as an architect keeps him so busy that there is not much time for hobbies. "I do not have to collect stamps or do woodwork. My work is so versatile, I move from one building site to another meeting new people all the time. Architecture also brings the arts together in different ways. Sometimes, you might even end up being a bit of a psychologist!" Renier laughs. "As an architect, you must also have a thorough knowledge of building technology. All these different aspects make it a fulfilling and multipurpose career."
When time allows it, he likes to watch a good movie, have dinner with friends, and see the world. When travelling, he always looks at the various buildings and sites through the eyes of an architect. The one place waiting on his bucket list is New York. "I would love to visit America. I think that touring this country in a camper would be an incredible experience."
Despite the modern ways of architecture – like drawing up building plans on a computer – he still likes to do his sketches by hand. These plans are then transferred onto the computer at the office. "People are still keen to have hand-drawn building plans and I will not easily deviate from this technique," explains Reiner.
The greatest satisfaction of his work lies in the fact that every project is a new challenge. "It's like a puzzle where things need to be brought together. You start with your client's wishes. He has a dream or an idea. The next thing is to take into consideration the budget. The building area also has many limitations which must be considered. All of these limitations need to be sidestepped before eventually finalising your design. Of course, the aesthetic side is also very important. It must be beautiful and pleasing," he smiles. "The greatest joy is when someone comes to you after completion of the project and says, 'Thank you, I'm so happy living here!'"
GET IN TOUCH
www.fdparchitects.co.za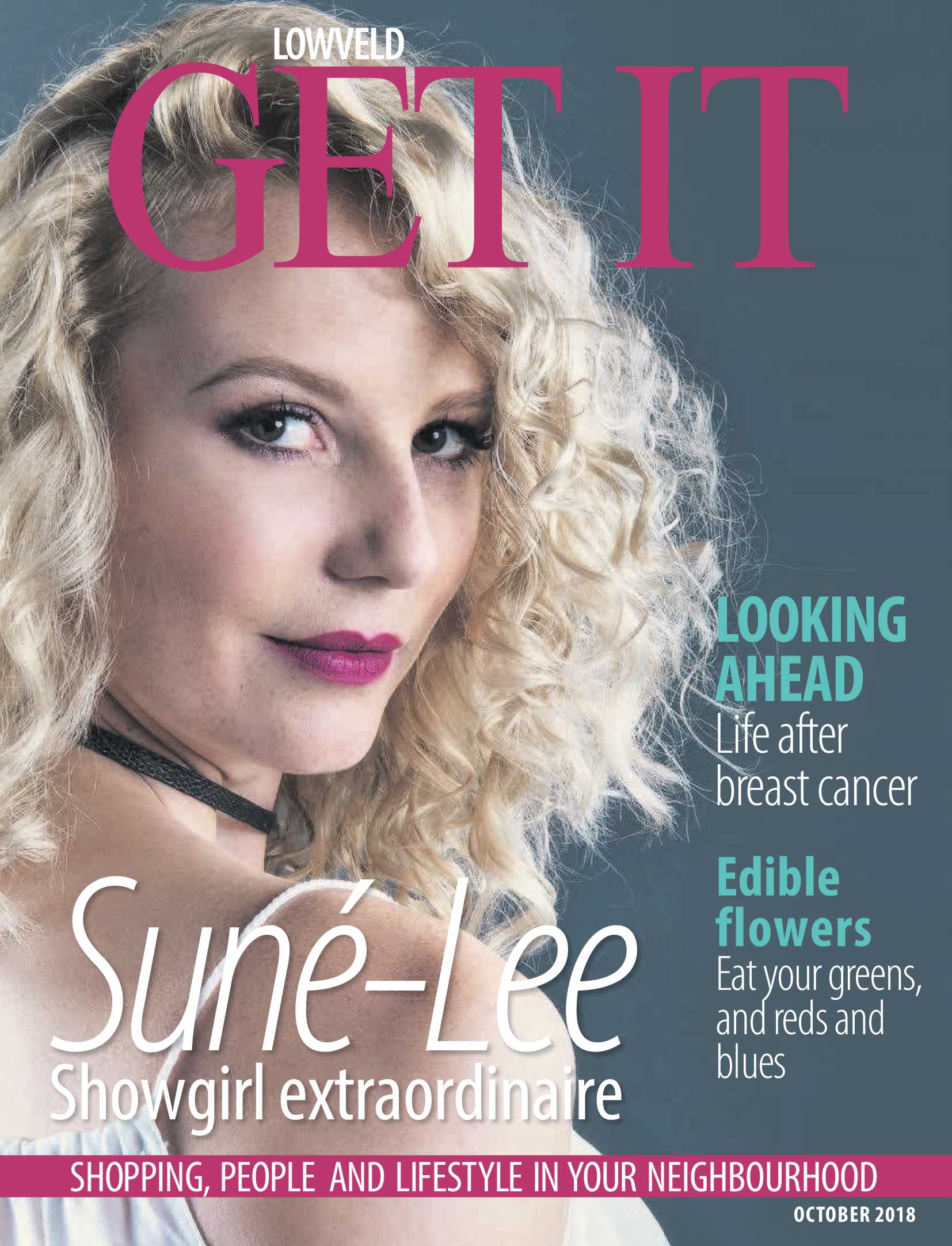 October 2018
This month's fabulous Get It Lowveld magazine!
View magazine

It's burger time!
Most of us love the idea of a burger, no matter what our food preference is, and burgers are certainly not for meat eaters alone.
Our October spoil
With your face to the wind you will feel the power of change this month.
Share the pet love
Entries have been streaming in for the Love your Pet competition and these pets are too precious!
is a national brand of premium free magazines available in centres across the country.
to see other Get It magazines in the network.